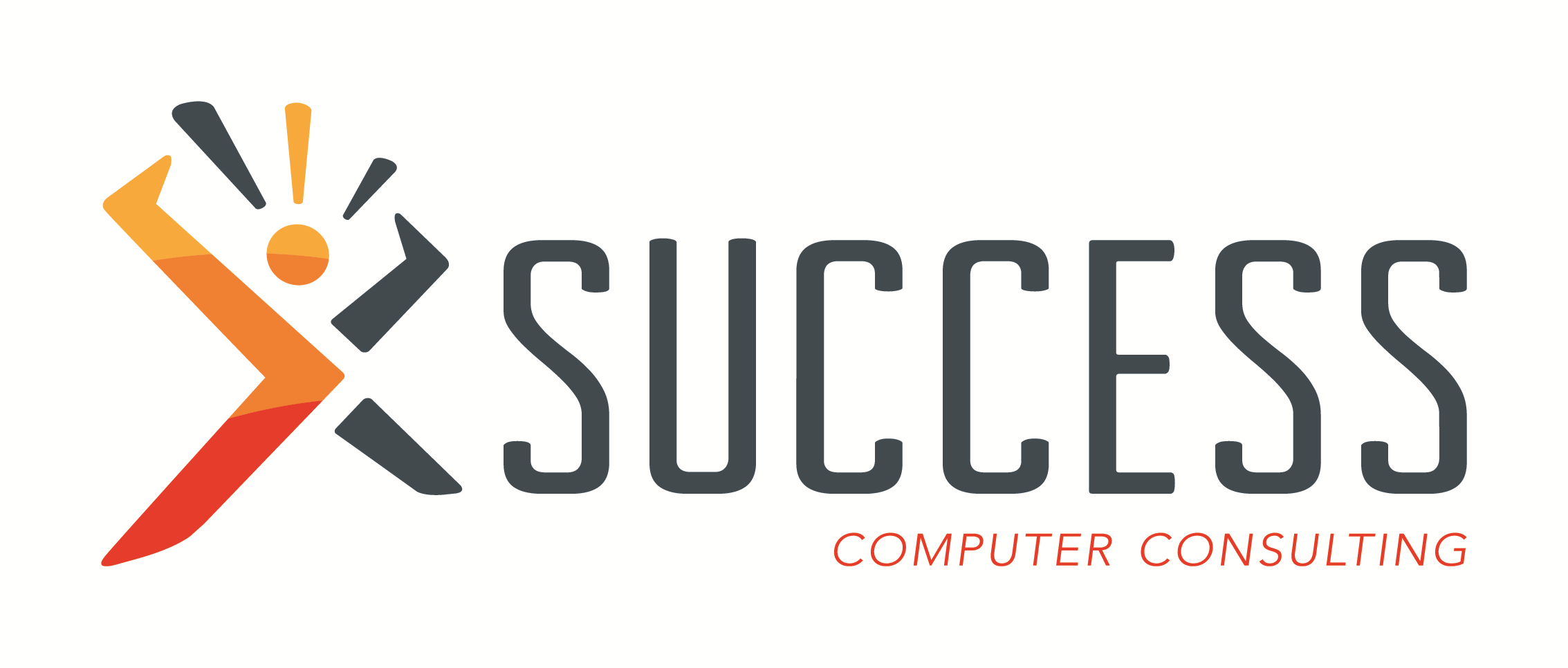 SUCCESS Computer Consulting
SUCCESS Computer Consulting
SUCCESS Computer Consulting empowers your business to grow and innovate with technology, while mitigating cybersecurity risks. Our expert team provides technology support, strategic planning, and thoughtful guidance to ensure your technology is not only optimized for success, but growth. With SUCCESS on your side, you'll be able to focus on creating value in your business, without worrying about your data—or bottom line—being compromised. We give our clients a seamless experience as we develop, grow, and protect their technology.

SUCCESS Computer Consulting is a unique collection of individuals who have a passion for technology and love what they do. Our employees are ambassadors; they set the standard and deliver the value that brings out the best qualities in people. They lead by example, earning your trust and respect; and, above all, love to have fun.
Purpose
To use what we do well to make life better for those around us.
Vision
We aim to have a significant impact in our world that people can feel and to be known as a company that uses all of its resources for the greater good of those we serve. We exist to serve more than just our owner – we serve our clients, our employees and the community.
Mission
Our mission is to deliver the best managed technology and security services offerings to small and medium-sized organizations in Minnesota. Our team's depth of skill and tenure in the market ensure you receive the prompt support you need.
Additional Culture Details
Here at SUCCESS, we believe we have to give it away to keep it. This includes the usual corporate philanthropy of enabling employee volunteerism and sponsoring nonprofit events, two things we've always done with pride. However, we also believe in giving away our knowledge, elevating our entire community by offering education and guidance—teaching and sharing the same experience-tested strategies to our clients and peers that we've used ourselves.

From employees to clients to nonprofit partners, we believe that we're a part of a community, and we want to do right by everyone in it.
Values
Always Improving

As we learn more, we discover new ways to be better at what we do. And while this certainly applies to the "nuts and bolts" of our technology work, it applies equally to the human experiences of working with SUCCESS, and to the communities we operate in.
Company Snapshots