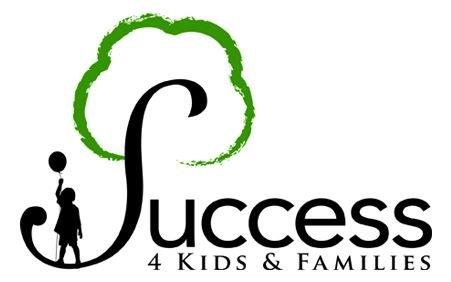 Success 4 Kids & Families
Success 4 Kids & Families
Success 4 Kids & Families is an award-winning nonprofit that helps more than 5,000 children and their families in Hillsborough County by providing low-cost and n-cost family-centric services. We support families who have a child coping with behavioral, emotional or mental health challenges, as well as 16,000 pregnant women and their families through our partnership with the Healthy Start Coalition. Our unique value proposition is that we care for children in their homes; and while there, work to heal and treat the entire family. With the family's input, we create a unified Family Support Plan and identify possible providers, broker and coordinate services, empower, counsel, visit schools, advocate, coach, educate and listen.
Purpose
We embrace the core values of Respect, Integrity, Quality and Innovation and emphasize the following in all we do:

Consumer Driven Care: The best interests of the individuals and families we serve are the central consideration in all we do. To achieve positive impact, services must be strengths focused, driven by each person's individual needs and delivered in their home or community in their primary language.

Diversity and Cultural Competence: Diversity in our people, services and programs enriches learning opportunities in our agency and enhances our ability to accomplish our mission. Cultural awareness and sensitivity in the delivery of our services is critical to engaging individuals and families and achieving positive outcomes.
Vision
A community free of stigma where individuals and families have the support they need to live fully engaged and successful lives.
Mission
Success 4 Kids & Families provides quality care coordination through innovative mental wellness and educational services to strengthen and empower individuals and families.