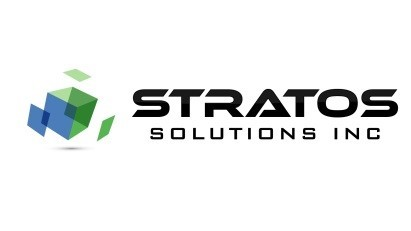 Stratos Solutions Inc.
Stratos Solutions Inc.
Stratos Solutions, Inc. is a professional technical services company specializing in systems engineering and technical assistance (advisory services) in support of the U.S. Intelligence Community.
Purpose
At Stratos, we think that happiness leads to success, not the other way around, so our employees are our top priority. Our corporate culture is one of respect, diversity, and family. We appreciate that a strong work ethic and a sense of family are what build a strong team. We also believe in having fun!
Vision
To continue to provide the best people for our customers while providing the best environment for our employees.
Mission
Stratos Solutions applies innovative solutions to meet our IC customers' requirements. From concept development, program planning, and execution through end product strategy and system delivery, Stratos helps customers solve their most complex engineering problems.
Additional Culture Details
Anywhere you turn across the mission enterprise we support, there is a Stratos friend ready to help you accomplish your goal. Through integrity and mutual trust (and plenty of friendly get-togethers), we have built a culture in which people can flourish.
Values
Respect

We recognize that each of our employees brings their own unique achievements, abilities, and work ethic to the team.
Headquarters
Chantilly, VA
Industry
Government - Other
We're Hiring!
What employees are saying
I am free to do what I think is best to support my customers
I'm challenged to perform, have an engaging team and leadership and feel valued.
I feel heard as an employee by the leadership. The company genuinely cares about making sure everyone is in an environment where they can do their best.
My job is challenging and the day to day work is always different. I am given opportunities to complete a wide variety of tasks. My managers are always willing to support additional training.
I'm given the latitude to help me do my job, but also amazing access to the help from others when needed
The company behind me makes me feel like a person vice a number.
I can always count on my fellow Stratos teams around the world to help me help my customer, and we have the family culture that other companies talk about, but can't quite pull off.
Working for SSI I am fully supported allowing me to focus on being my best is my technical role and duties without corporate distraction. SSI nurtures this environment on behalf of the employees.
Company Snapshots