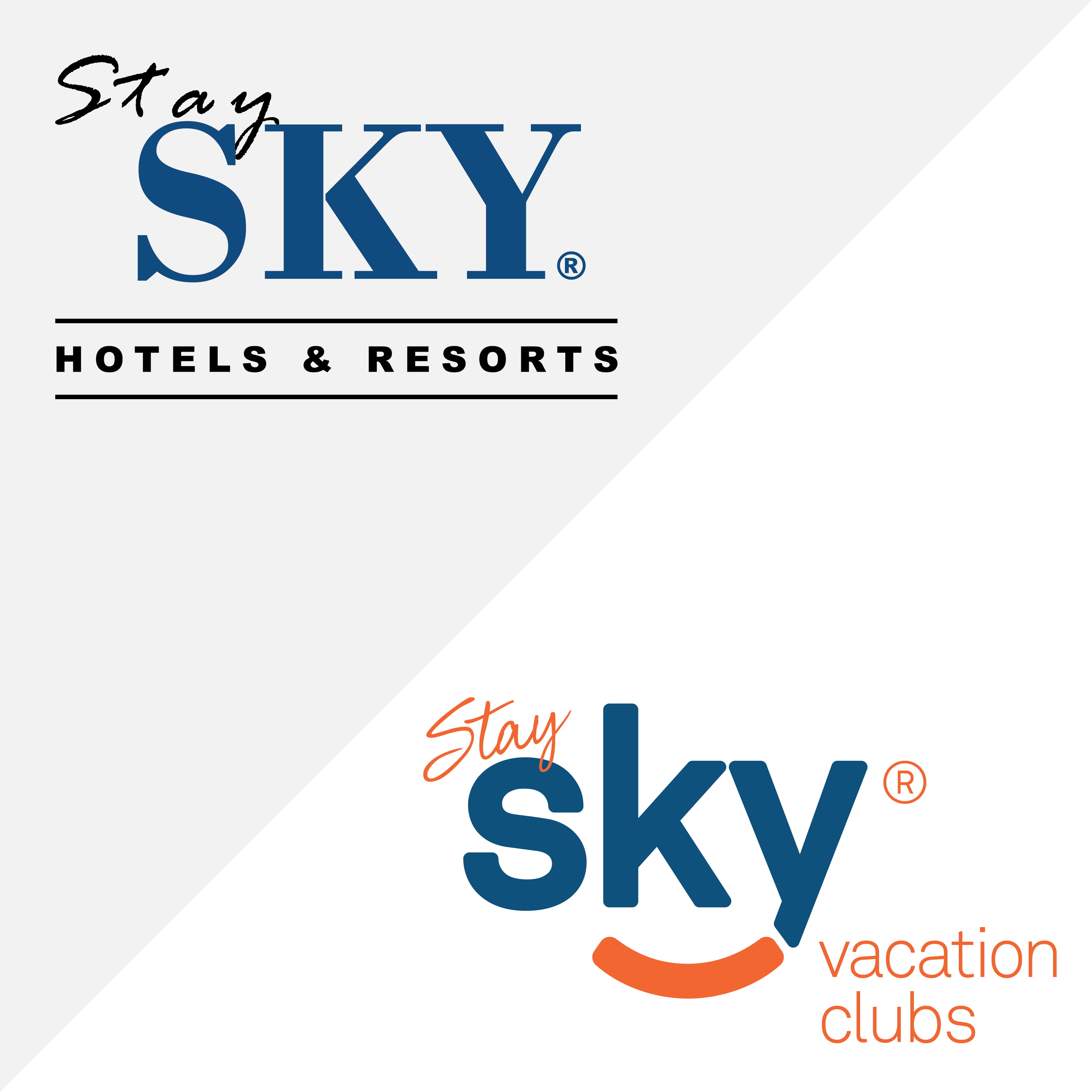 staySky Hotels & Resorts/ staySky Vacation Clubs
staySky Hotels & Resorts/ staySky Vacation Clubs
staySky Hotels and Resorts, staySky Vacation Clubs is an employer of choice in Central Florida for it's award-winning, family-oriented, Hospitality and Heart for Service culture. Our valued team members enjoy a work environment where they are able to grown and learn while serving others and at the same time, expanding their own value.
Purpose
To provide an outstanding level of service and facilities for all clients, owners and members combined with a level of customer service that exceeds all of our guests expectations.
Vision
We want our customers to know they have received the best possible service from a company and staff committed to providing the resources and drive to get the job done. Continually finding ways to enhance service, using innovative ideas and cutting-edge technology, and maintaining creativity are just a few of the ways we continue to lead the industry.
Mission
It All Started With Our Uncompromising Mission To Provide A High-Quality, Service-Centric Vacation Experience, Membership Opportunity For Our Guests As Well As Provide The Opportunity To Invest In a Lifetime Of Travel. It Is Why We Do What We Do Each And Every Day.
Additional Culture Details
The staySky culture is one that believes the Keys to Success are to always be Guest-Ready, performing to the best of our ability and preserving the company mission as Guest Service is our number one priority. We maintain and project a positive image in everything that we do, Courtesy with a positive image and energy. Working to build partnerships across all areas of the company and working with Efficiency as a Team to get the job done right. Providing a Safe and Healthy work environment for our team members at all times. The staySky culture is truly one where our valued employees are an extension of our own family, we provide for everything that our team may need both while at work and beyond through a value-added benefits program that has a far reaching impact that promotes growth and opportunity.
Values
Deliver the MAP

My Absolute Pleasure Service At All Times
Employees
300 US Employees
Company Snapshots