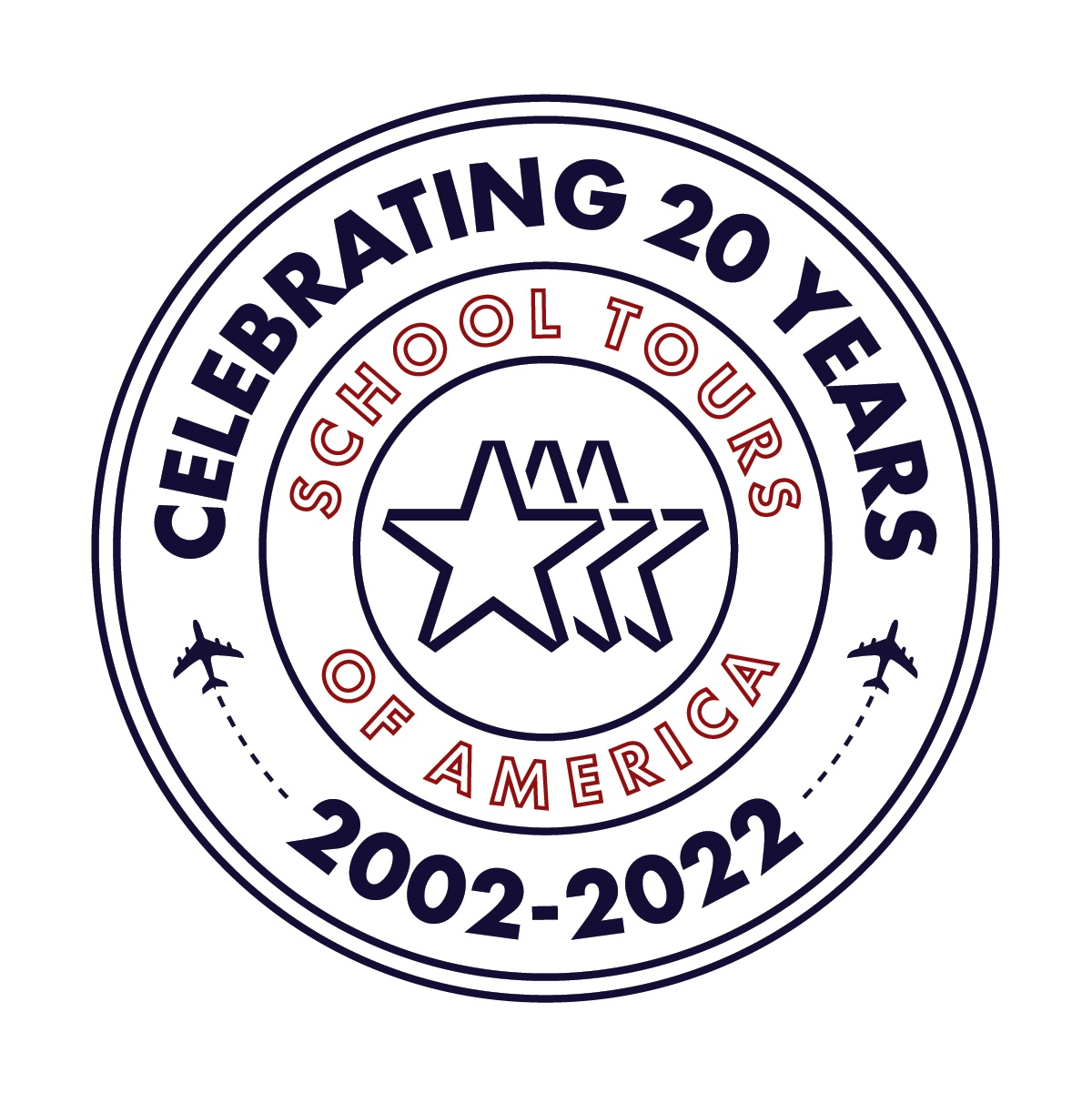 School Tours of America (STA)
School Tours of America (STA)
School Tours of America (STA) is the nation's premiere educational travel specialist comprised of the industry's most experienced group of tour experts. Our founding staff has three decades of experience planning student trips to the historic east coast.

Our travel planners average more than 20 years experience each and we possess the largest pool of veteran guides on the East Coast. Our boutique, customized approach to student travel sets us apart.

More than 75% of our clients have traveled with three or more educational tour companies and will verify the qualitative differences in guides, hotels, flights, meals, medical and financial protections and customer service.

Most importantly, our clients and team know they are an integral part of our STA Family. We value the relationships that we cultivate with our clients. Our goal is to provide the most outstanding tour program in the industry.
Purpose
As we celebrate our 20th Anniversary in 2022, we are charged with telling our STA story in a way that inspires pride in the minds and hearts of our fabulous customers and amazing STA team. That story, about our perseverance through the pandemic, our purpose, our values, and our future, doesn't just set us apart from our competitors; it also offers a compelling reason for our current clients, vendors and team members to continue to grow with STA and for new group leaders to pursue traveling with us.
We all know the COVID-19 pandemic has been the most disruptive crisis in our lifetime. After strategically overseeing refund mechanisms that were fair for travelers, groups, and communities, we began to literally rethink educational group travel. We moved quickly to keep people safe with our proprietary, industry leading TripCARE travel system, as we turned our attention squarely to the future and how we can serve our groups as the desire to travel increases every day. And the fulfillment of that desire is our purpose each and every day as WE CREATE TRAVEL EXPERIENCES THAT CHANGE LIVES!
Now, as we celebrate 20 incredible years, we are thankful for our entire STA family of travelers, whether you have been here for 20 years – or 20 days. Together, we look to the future, to build and share this amazing story together. A story that is continuing to be shaped – by you!
Yes, this has been a fabulous 20th Anniversary.
But the story is not over – and the best is yet to come.
Vision
We Create Travel Experiences That Change Lives
Mission
We Create Travel Experiences That Change Lives
Additional Culture Details
STA is family-owned and operated. Because of our experience in the student travel industry, our team members benefit from our family environment and flexible work plans.