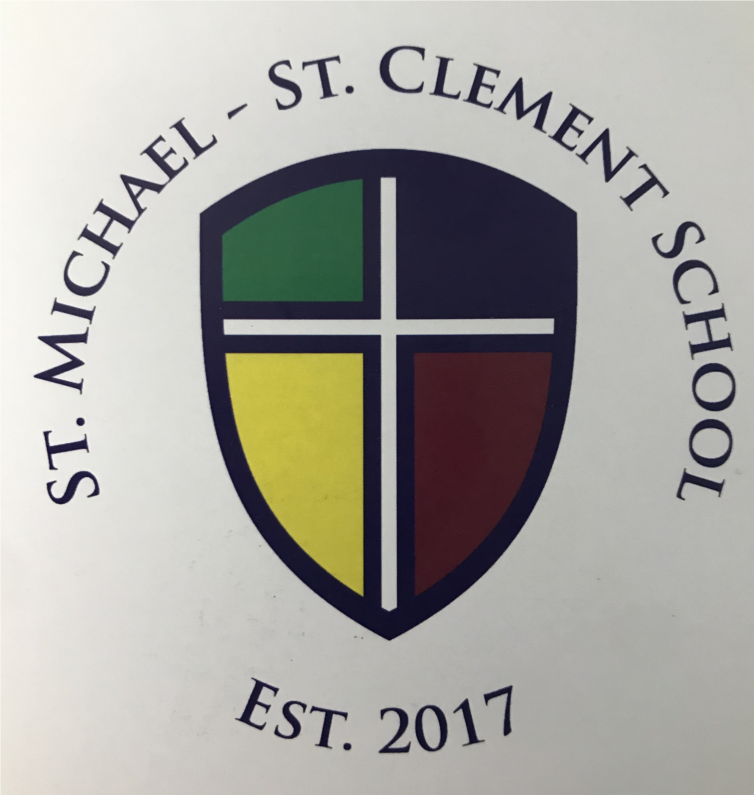 St. Michael St. Clement School
St. Michael St. Clement School
Serving students in grades PreK3 to 8, St. Michael - St. Clement School brings together two rich histories of providing a faith-based education to students throughout the greater Baltimore metropolitan area. Located in the heart of Overlea in Baltimore County, each student develops unique talents and individual academic skills guided through Gospel teachings, while engaging in service learning opportunities. An inexpressible feeling of warmth and acceptance awaits each visitor, parent, and child who enters the doors. In honoring our past, we unite for our future.
Purpose
At St. Michael - St. Clement School, we are preparing students to be moral, ethical, faith-filled citizens who live in a diverse global and digital world. In order for our students to be successful learners they must learn how to positively collaborate with one another, creatively problem solve, and effectively utilize technology.
Vision
St. Michael - St. Clement School community believes…

In the value and dignity of each person.

Teaching is a noble profession.

Faculty, staff and parents guide students to an awareness of their relationships with God and others.

The knowledge of religious truth and values is necessary to respond to the Church's call to meet local, national and global needs.

Parents are the primary educators of their children.

The school, in partnership with parents, promotes students' development.

A nurturing and safe environment is essential for learning.

Encouraging critical thinking, leadership and civility by providing learning opportunities that meet the needs of the child.
Mission
St. Michael – St. Clement School provides an education rooted in the richness of the Catholic tradition and teaching. Each student develops his/her own unique talents and intellectual skills guided by the Gospel and a dedicated faculty and staff. Challenging academics, enduring faith, innovative technology, creative arts, and charitable service enhance each child's development. The school community embraces the diversity of each individual to create a positive environment that appreciates the social, ethnic, and cultural backgrounds of all people. Parish, school, parents, and community collaborate to be strong witnesses of Jesus Christ and participants in the Catholic faith. Students are guided to become service oriented, contributing, and responsible members of a global society.
Values
Outreach

Students are encouraged to find ways in which they can be of service to the local and global community. Faculty and staff also help with providing suggestions of different outreach programs that we can begin helping as a school community.
Headquarters
Overlea, Maryland, MD
Industry
Primary / Secondary Schools