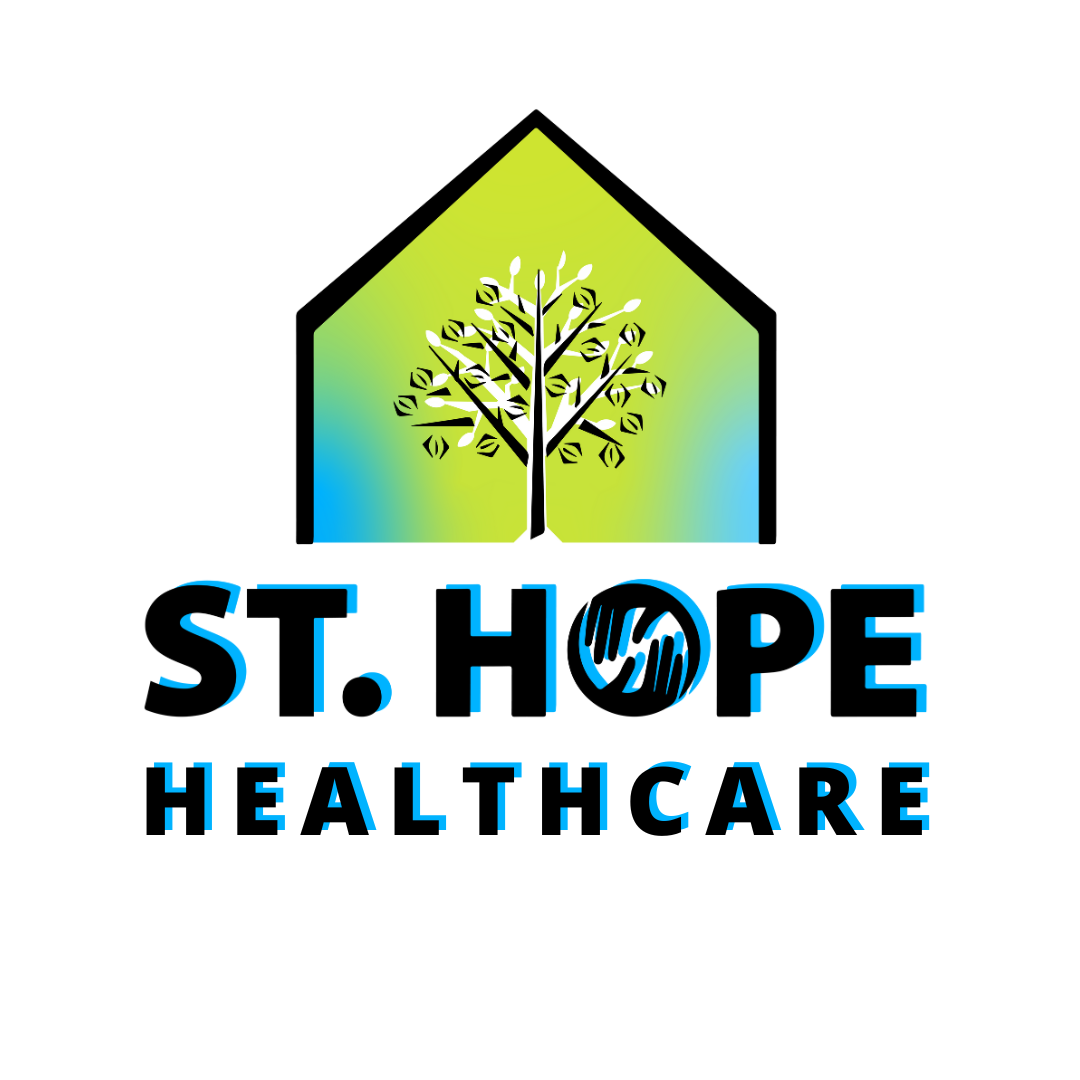 St. Hope Healthcare
St. Hope Healthcare
Celebrating 24 years of excellence, St. Hope Healthcare offers affordable and high quality healthcare in 6 locations throughout the Houston area. Service lines include primary medical care, dental care, podiatry, behavioral health, vision care, pharmacy and home delivery, clinical research, mammography, ultrasounds, radiology and CT scans. St. Hope serves patients from various disease states that include but is not limited to heart disease, diabetes, HIV/AIDS, Hepatitis C, obesity, high blood pressure, obesity, gout, skin disorder, cancer and mental health. Call us today at 713.778.1300 to schedule your appointment.
Purpose
St. Hope Healthcare. is a private nonprofit 501(c)(3) organization recognized as a Patient-Centered Medical Home by the National Committee of Quality Assurance (NCQA). It was created in response to the growing need for innovative and quality-driven healthcare designed to provide premiere services to reduce health disparities within Houston, Texas and rural counties.
Vision
St. Hope Healthcare vision is to improve the community's health through strategic initiatives that lead to end of health inequities while improving the quality of life of the communiity.
Mission
St. Hope Healthcare's mission is to offer culturally compassionate and excellent community health care services that eliminate health disparities and improve the health outcomes of patients.
Additional Culture Details
Customer centered
Team focused
Quality
Innovation
Accountability
Values
SHF Core Values

Integrity
Customer Driven
Respect
Excellence
Accountability
Transparency
Company Snapshots