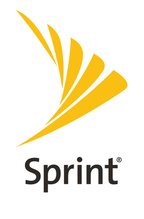 Sprint
Sprint Overview
Vision
1. Sprint has defied the odds and executed one of America's most iconic turnarounds.
Mission
Sprint's promise is to enhance people's lives through technology: curating simple, easy technology solutions and make them accessible to everyone. We will transform from a traditional telco into an exciting new techco so we can turn possibilities into a Brighter Future For All.
Additional Culture Details
We support our communities - Volunteerism - 1Million Project
Values
Believe

Anything is possible. We will defy all odds to create something big. We have the courage to take risks, make changes, and see them through.

Obsess

We are obsessed with our customers, know them, and we continuously enhance our customer

Excel

We are maniacal in our pursuit of excellence, reject mediocrity and are never satisfied

Focus

We do what matters most. We prioritize and we continuously simplify to deliver for our customers

Respect

We are straightforward, honest and act as a team. We treat others the way we expect to be treated

Win

We come to work to win and celebrate our achievements. We work hard, own problems, create solutions and don't blame others.

Sprint

We move fast. We do not delay decisions or actions. We hate bureaucracy.
Awards
Top Workplaces Regional Awards