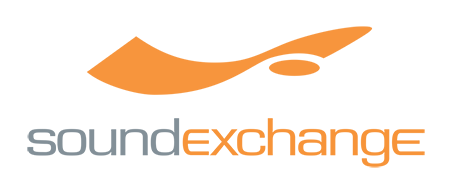 SoundExchange, Inc.
SoundExchange, Inc.
SoundExchange provides royalty solutions for sound recordings and publishing, serving as a critical backbone to today's digital music industry. The organization collects and distributes digital performance royalties on behalf of more than 200,000 recording artists' and master rights owners' accounts. Its technology solutions help turn massive amounts of data into accurate revenue for creators and include: Music Data Exchange (MDX), International Standard Recording Codes (ISRC) Search, and the Notice of Intention to Use (NOI) LOOKUP. To date, SoundExchange has paid out more than $7 billion in royalties.
Purpose
SoundExchange employees are passionate about the business of music, whether it's building technology systems and solutions that provide fast, accurate payments, or advocating for creators to be paid fully and fairly whenever and wherever their music is played.

The company's mission is forged by its unique role as the sole organization designated by the U.S. Congress to collect and distribute digital performance royalties for sound recordings. Since its inception, SoundExchange has distributed more than $7 billion in royalties for digital performance royalties on behalf of more than 245,000 recording artists and rights holders.
Vision
The health of the music industry is dependent on how well key players such as SoundExchange modernize and simplify the business side of music—whether it's technology or policy advocacy.
Mission
SoundExchange helps creators thrive through innovative technology, exceptional service, and dedicated advocacy. We are the trusted resource for the entire music community, striving to maximize the value of music.
Additional Culture Details
The passion of SoundExchange's employees and central role in ensuring creators are fully and fairly paid is exhibited in the company's day-to-day operations. From seeking out artists at events to let them know they are due royalty payments to global advocacy for full and fair pay for creators to continually upgrading the systems that simplify the business of music, the SoundExchange ethos of "creator first" is always evident.

The focus on valuing performance also extends to the SoundExchange team. The company strongly values work-life balance, providing excellent benefits to our staff, operating with openness and transparency, and ensuring the company takes care of its own band. SoundExchange is a small organization that has a big responsibility for the music industry, and its employees take great pride in their work. This strong culture was only strengthened during the pandemic as employees rallied remotely to continue fulfilling the company's purpose. And it did: despite the disruption brought on by the pandemic, SoundExchange employees distributed—on time—nearly $1 billion in royalty payments to creators in 2020.
Values
Teamwork

TAKE CARE OF THE BAND
If there's a cooler place to work, we haven't found it. Smart people, with a unified focus, produce unimagined outcomes. We love working together, what we represent, and what we do. We want every employee's experience at SoundExchange to be a highlight of his or her career.
Company Snapshots