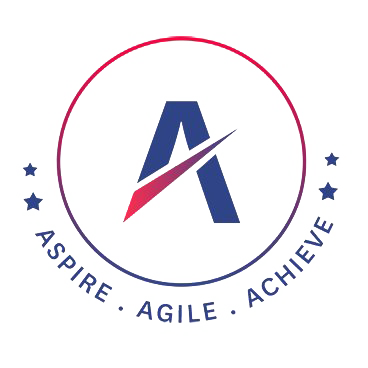 Softrams
Softrams
Softrams is one of the fastest growing firms in the Washington Metropolitan region with expertise in providing human centered digital services. We specialize in HX, AI, Cloud, Devops, Mobile Applications, Robotic Process Automation and Cyber Security. We partner with federal, public and private sector clients that share our commitment towards making the world a better place. We apply industry best practices and a commitment towards continuous improvement by combining our efforts into tangible results that are reshaping the digital landscape.
Purpose
We want to reshape how technology is used in our world by creating innovative products and services.
Vision
Softrams is built on accelerating innovation and redefining the digital landscape by building human-centered services that are simple, intuitive, efficient and usable.
We embody being agile, so we can aspire and achieve. We believe in teamwork and foster a culture of respect, empowerment and collaboration to ensure we not only meet our professional goals but exceed all expectations.
Mission
Softrams' mission is to grow and continue to be a leading consulting and solutions provider specializing in emerging technologies. Our investment into our growth has enabled us to emerge as a leading Health Information Technology company. While we continue to grow as a leader in this space, we capitalize our expertise by delivering solutions in other domains to spur growth, mature our experience and validate our accelerators.
Additional Culture Details
Softrams fosters an open inclusive environment with a lean management structure optimized to support agility and innovation. We invest in a workforce that: Finds joy in solving complex problems with simple solutions, Has agile mindsets aligned to our approach of a customer-centric organization, Treats everyone the same unequivocally with respect and dignity , Listens to and embraces all ideas on advancing Softrams' mission. We are genuinely interested in learning and strive to invest in advancing our professional careers. We explore, adapt and evaluate lean processes that align to a start-up agility that supports the mission critical products and services we deliver. We build products and accelerators to support the speed of innovation. We collectively work towards creating simple, flexible and scalable platforms where the best people, processes and products come to deliver groundbreaking human-centered digital services. Values: Stand United - The current climate of divisive politics and ideologies has forced society to rethink their values. At Softrams, we believe in equity and justice for all which makes us even prouder of our diversity. Provide Value - We take pride in our work and strive to provide exceptional digital services that are sought through in-depth research, avant-garde creativity and tenacious execution. Transform Digital Landscape - With our client partnerships, we aim to make a difference in how technology shapes our world.
Employees
220 US Employees
Industry
Custom Software Development & Consulting
We're Hiring!
Company Snapshots