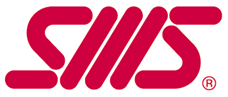 SMS Hawai'i
SMS Hawai'i
At SMS Hawai'i, we believe in the power of strategic foresight to help our clients shape the future in ways that benefit both themselves and their customers.

That's why we've been the leading market research and consulting firm in Hawai'i since 1960. We offer a full range of quantitative and qualitative research services, and our team is made up of experts who are local to Hawai'i and have extensive knowledge of the region.

We're dedicated to delivering future-focused strategies and data-driven solutions to businesses in Hawai'i and the Indo-Pacific region. If you're looking for a partner to help you navigate the challenges and opportunities of tomorrow, look no further than SMS Hawai'i.
Industry
Data Analysis & Research