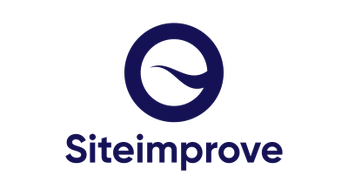 Siteimprove
Siteimprove
Siteimprove transforms the way organizations manage and deliver their digital presence. We are a people-centric company driven by the desire to help customers act with digital certainty. The Siteimprove Intelligence Platform provides complete visibility and deep insights into what matters, empowering teams to outperform the status quo with certainty every day.
As the digital world becomes increasingly complex, it's more important than ever for organizations to maintain an error-free, consistent, up-to-date, and accessible digital presence. Siteimprove's intelligent automation software has helped more than 5,000 organizations worldwide transform the way they manage and deliver their digital presence.
Purpose
As our primary product, the Siteimprove Intelligence Platform is comprised of Content and Analytics Suites, which provide intuitive insights that connect digital strategy to organizational goals. The Content Suite offers organizations complete visibility into their digital presence, streamlining the content creation process and helping to create and maintain a positive user experience.
Vision
Siteimprove was founded in 2003 with a goal of making the web a better place for all. With more than 478 employees in nine offices worldwide (and more in the works), we pride ourselves on having a truly global, yet truly local approach.
Mission
To make the Web a better place for all.
Values
Siteimprove Values

For us, it's more important than ever to live and breathe our values as we're growing, ever-changing, and have some very ambitious goals. Our values reflect who we are as a company, and they are what connects us all on our growth journey – across teams, departments, offices, and countries.

We build our software platform based on our customers' need, and we fight for digital equality and inclusion for all. We strive to be first movers and thought leaders. We celebrate our successes together, and we treat employee well-being as a matter of the heart. And, if we're not entirely there yet, we will work as one dedicated team to realize our vision.

-Passionate to succeed
-People-centric
-Customer-focused
-Embracing and driving change
Company Snapshots