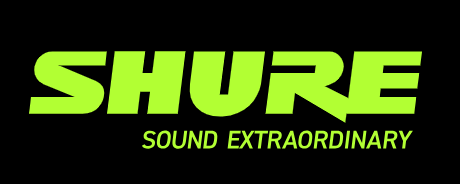 Shure Incorporated
Shure Incorporated
Shure has been making people sound extraordinary for nearly a century. Founded in 1925, the Company is a leading global manufacturer of audio equipment known for quality, performance, and durability. For critical listening, or high-stakes moments on stage, in the studio, and from the meeting room, you can always rely on Shure.

Shure Incorporated is headquartered in Niles, Illinois, in the United States. We have more than 30 facilities and regional sales offices around the globe.

From the newly hired to the 20 plus year veterans, there's a certain pride to being a Shure Associate. We all value the Company, our fellow Associates, and the products that we make. For these reasons, we believe Shure is a great place to work.
Mission
To be the most trusted audio brand worldwide
Additional Culture Details
With a history of innovation that began in 1925, Shure has turned a passion for making great microphones and audio electronics into an obsession. Shure continues to set the worldwide industry standard for superior, reliable products.

We're a company of engineers. But we're also performers, artists, presenters, concertgoers, and sometimes yeah, fans.

We know the excitement before going on stage, starting a critical conference call, or listening to your favorite music. We understand what you're going through, and what you need.
Values
Shure is a good corporate citizen, neighbor, and employer.
Employees
1,003 US Employees
Industry
Electronics / Computers
We're Hiring!
What employees are saying
I am challenged every day, Shure genuinely cares about its employees, good compensation and benefits.
I believe in Shure as a company and love the products that we make.
I have complete support from my manager to succeed
I feel like the work I do has weight, and I am allowed to express my creativity in the work I do and the interactions that I have.
I have the flexibility to learn new things, grow within my career and great work/home balance.
I love my job because it is very flexible, all I do is to set things up for others to make their jobs easier
I feel that I am a key contributor to the success of the company
I am able to work on innovative products and feel like my input is valued by my peers.
I learn new things every day and enjoy working with my colleagues
I'm surrounded by passionate colleagues, we are laser focused on ensuring our customer needs are met, and I have an opportunity to make an impact.
Because my manager is awesome, I love the culture and I feel that I am part of a great company and I love music and have been using the SM58 & 57 since the early 90's
Working at Shure provides a positive, safe and beautiful work environment. Shure cares about their associates. Shure is a strong leader in the Industry.
Shure is a standard-bearer in the industry, and being able to contribute to such a massive legacy is an amazing feeling. Beyond that, I get to work on a team of incredibly talented people, who push me to grow and improve, and have a manager who listens to ideas and concerns and constantly advocates for his team.
I feel like a valued member of my team. My manager fully trusts me to do what I need to and is always there if I need guidance/support. I do not feel micro-managed as I did at my previous employer.
Great people who care about their work, the company, and the people
I get to work for the best in the audio industry
I get to work on products and projects that I genuinely care about. I have the tools and power to make real positive impact on the designs and help make the best possible product. MOST of the company culture is very very positive and frankly aligns with my own culture. This allows our teams to work efficiently and achieve an extreme level of success.
I am able to grow and learn in my profession while also contributing meaningful progress on projects and developing a knowledge base that will affect all of our future projects. There is a strong sense of trust between me and the company that I am self-motivated to get my work done, so there is flexibility in my work hours and no questioning of requests for leaving early or taking days off. I've never been at a place where such trust exists so I take great pride in my work and the company.
My Company is filled with smart, passionate, friendly people committed to our customers and creating/delivering amazing technological solutions. We make a difference and help others amplify their voices in the world.
Company Snapshots