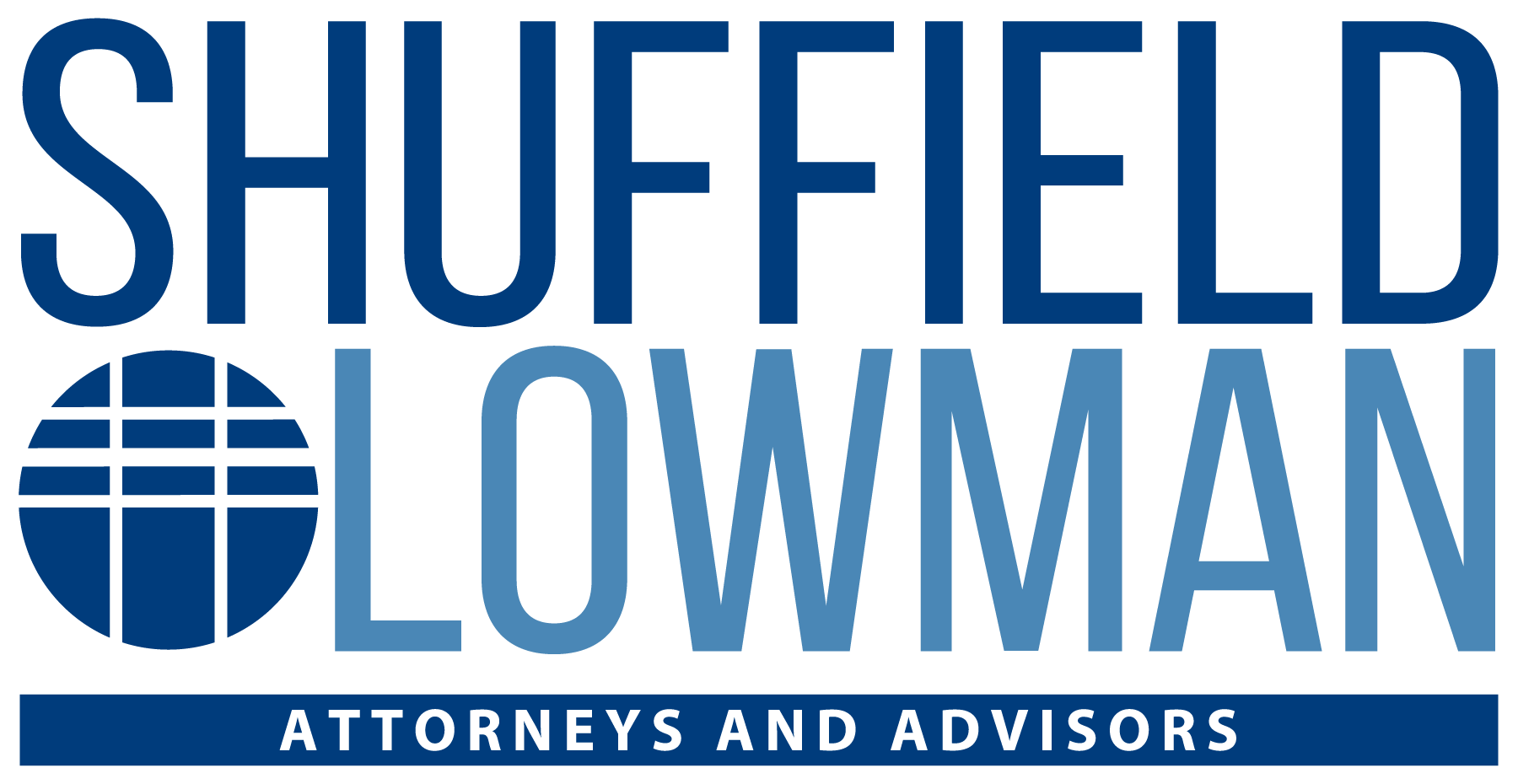 ShuffieldLowman
ShuffieldLowman
What started in 2003 as the collective dream of W. Charles Shuffield, William R. Lowman, Jr. and Lynne R. Wilson, has grown into a thriving full service business law firm with four offices throughout Central Florida and a unique perspective on the practice of law. This perspective is evident in the Core Values, listed below, that were established at the firm's inception. Over the years, ShuffieldLowman has filled its roster with knowledgeable and committed attorneys and talented staff, who uphold these values and share the common goal of providing outstanding service to every client, evident in the breadth and depth of lifelong relationships.
Purpose
ShuffieldLowman is a full-service law firm dedicated to the success of our clients, and to the hiring, training, mentoring, retention, and professional development of our attorneys and staff. We believe that the sum of our parts greatly exceeds our individual values. Teamwork across our practice areas enables us to move forward in the best interest of our clients.
Vision
As our firm continues to grow, we are committed to nurturing a diverse and inclusive work environment that will enable us to better serve our clients and community. We hold the ideal close that caring, along with ethics and effort, equals success.
Mission
The firm's mission has always been to help clients worry less and enjoy life more. We do this through our hardworking attorneys and staff who not only strive continuously to better serve our clients but are also award-winning community leaders. They allow the firm to handle a wide range of business and personal legal needs for our clients and community.
Additional Culture Details
We are a family first firm. We work together, inclusively as a team, fostering and building relationships internally and with our clients, while maintaining flexibility in the workplace to achieve professional and personal growth and success across all areas of the firm.
Values
EXCELLENCE

In all matters, both great and small, we strive to pursue EXCELLENCE on a daily basis. In the practice of law, we relentlessly work to achieve the absolute best results on behalf of our clients in the fairest and most reasonable means possible. We push ourselves personally to go above and beyond what might be expected. When we reach that benchmark, we raise the bar higher.
Company Snapshots