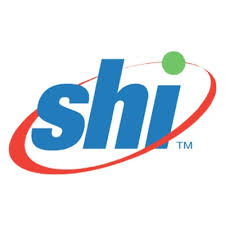 SHI International Corp.
SHI International Corp.
SHI's Austin office serves as the hub for our small- and medium-sized business sales division. Our experts help customers select, deploy, and manage the very best solutions that our 15,000 technology partners have to offer, complemented with a growing portfolio of SHI consultancy and managed services.

SHI has one of the longest-tenured workforces in the industry, with more than 1,000 employees in Austin. We strive for our personal best by embracing our core values: Act with integrity, be ridiculously helpful, choose to win, own it, commit to long-term growth, and experience the fun!

With scores of alumni from local universities -- as well as from across the world -- our Austin office is expanding and bringing our vibrant culture, along with plenty of professional opportunities, to Texas.
Vision
We will be the #1 technology solution provider for every SHI customer
Mission
We are passionate about delivering exceptional value and experience as we help customers select, deploy and manage technology.
Additional Culture Details
"SHI strives to foster a supportive and unique company culture, an effort that has driven our growth, stability, and the superior customer service we deliver to every customer every day," says Thai Lee, President and CEO of SHI International Corp. "I'm thrilled that employees gave SHI high marks in terms of their experience in our headquarters in New Jersey, our Corp sales office in Austin, and beyond. We're invested to ensure every employee has the opportunity to achieve his or her goals for personal and professional growth."
Values
Commit To Long Term Growth
Company Snapshots