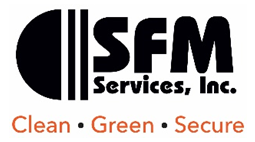 SFM Services
SFM Services
SFM Services is the go to service company and "one stop source" for all Janitorial, Landscape and Security Guard Service needs. We are the company business owners, property owners, property managers, and municipal governments turn to secure, clean and make their properties look beautiful on the inside and out. Our company is an industry leader in South Florida and across the U.S., and has been for nearly 50 years.

It all started in 1972, when Founder, Jose Infante, took on his very first client, the City of Miami's Orange Bowl Stadium. From football games, to concerts, to countless Super Bowls and College Football Championships, SFM serviced all Orange Bowl events until the final football game in 2007.
Values
Transparency

We value our team by providing transparency from the attraction phase of the employee cycle and all the way through.
Headquarters
Hialeah Gardens, FL
Employees
900 US Employees
Industry
Other - Other Services
Company Snapshots