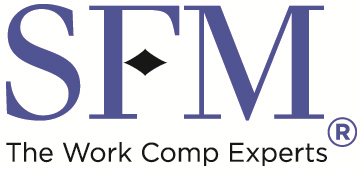 SFM Mutual Insurance Company
SFM Mutual Insurance Company
SFM Mutual Insurance Company, headquartered in Bloomington, Minn., is the largest provider of workers' compensation coverage in Minnesota and a leading provider in the Midwest. SFM offers workers' compensation insurance solutions for employers of all sizes, including claims and disability management, cost containment, legal assistance, and third-party administration.

It is distinguished by its specialization and expertise in this complex type of insurance, providing unique legal and medical services that manage each injury for its best outcome. SFM's style of operating is through employee teams that integrate multiple functions who regularly collaborate across the company.
Mission
Providing workers' compensation expertise like no one else. Delivering service that keeps customers coming back. Keeping workers safe and helping injured people get their lives back. Being a partner. This is SFM's mission each and every day.
Company Snapshots