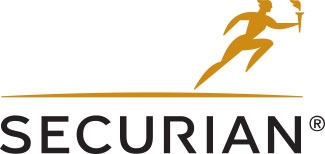 Securian Financial Group, Inc.
Securian Financial Group, Inc.
Securian is one of America's largest providers of financial security for individuals and businesses. We are committed to the financial goals of our customers and take a long-term approach to insurance, investment and retirement solutions through our affiliates, including Minnesota Life – a respected presence in the industry for more than a century.

We're strong – we're highly rated by the four independent rating organizations. We're accountable – we care about our customers, our associates and our community. And we have a proven track record – our company has succeeded through economic ups and downs for more than 135 years.

By the numbers:
•    Over 16 million customers in all 50 states and Puerto Rico depend on us to reach their financial goals.
•    Nearly $1.2 trillion of insurance in force – our pledge to protect customers when they need us most.
•    More than $64 billion in assets managed and safeguarded for our clients.
•    Over $4.9 billion in statutory benefits paid to customers in 2016.
Purpose
Securian's internal purpose statement, "Building secure tomorrows by doing the right thing today," represents the importance of our work and why we do it. It's our inspiration for getting up and coming to work every day. When our associates live our purpose, we believe they do something powerfully significant: help provide financial security for the long run to millions of people.
Additional Culture Details
•    Our culture honors committed associates who have dedicated many years to living our values and achieving our purpose. Nearly 830 associates and retirees are members of the Securian North Star 25 Club, having served the company for 25+ years. Currently 28 associates have served for more than 40 years. 1 will be celebrating a 50th anniversary in 2017.

•    Since 1996, we have supported Lifeworks Services, an organization serving people with developmental disabilities. Building on our partnership, a new initiative in 2016 provides career exploration opportunities in a corporate environment. Currently, 5 Lifeworks clients are in a workspace on our campus. They get the opportunity to hear from guest speakers, partake in informational interviews and job shadow others.

•    We continue to be locally and nationally recognized for our green efforts. Our 401 building is 1 of only 5 office buildings in Minnesota to earn the prestigious LEED certification for Existing Buildings. For the 2nd year in a row, we received the Kilowatt Crackdown Award in 2016, which goes to the facility with the highest energy savings per square foot in St. Paul. We have also earned the EPA's Energy Star Award, the national symbol for superior energy efficiency and environmental protection, for both buildings since 2007.

Values
Trust

We serve the long-term interests of our clients, providing them with financial security and lasting value.
Company Snapshots