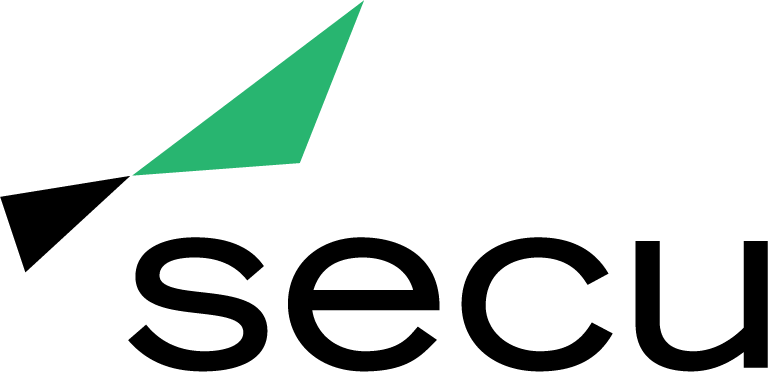 SECU
SECU
SECU ("see-Q"), Maryland's largest state-chartered credit union, serves 250,000 members across the state. As a member-owned, not-for-profit, SECU puts its members first and remains responsible solely to its member base. SECU seeks to serve all of its member needs in one place with most Marylanders qualifying for membership.

Headquartered in Linthicum, Md., SECU has 24 financial centers and provides access to over 50,000 free ATMs through the CO-OP network. With more than $4 billion in assets, SECU ranks among the top 60 credit unions nationwide based on total assets in the U.S. Insured by NCUA.
Purpose
When we think about healthy living—that is, in a truly holistic way—we consider how things like physical, nutritional, mental, and even familial and social factors play a part in helping us be the best we can be.

Why don't we view our finances the same way? So much of banking these days is reactive and transactive, when, in fact, banking should be, and can be, caring and comprehensive. Helpful and healthful. Effecting change from the inside out and the ground up.

Faceless transactions? No way. Shareholder-first fees? Not a chance. Here, we're about taking a few extra steps, a few extra minutes to make authentic, personal connections. Here, we do what's right—every single time. Here, our members can trust us implicitly as a partner and advisor. Without fail. Here, is a revolution in full-circle financial well-being.

We're more than just a credit union. We're bigger and bolder than banking. We're a movement that's shifting an entire paradigm.
Vision
SECU will be known as the most holistic and helpful financial institution—to bank with and work for—in Maryland.
Mission
We'll always do what's right for our members, employees, and communities and foster full-circle financial well-being in everything we do.
Additional Culture Details
At SECU, we believe that DEI is about having continued, honest, and authentic dialogue that is immersed into our culture and part of our organization's DNA. Through various forums, employees have shared what DEI means to them and how SECU can build an inclusive environment. We have formed a DEI Council, which has begun crafting the overall framework and continuation roadmap for building an inclusive workplace. The ultimate goal is ensuring that the heart of SECU remains in the right place.
Values
Be a trusted partner.

Banking should not be a solo journey. We are dedicated to understanding our members' and employees' needs and making decisions centered around helping them achieve their goals.
Headquarters
Linthicum, MD
Employees
350 US Employees
We're Hiring!
Company Snapshots