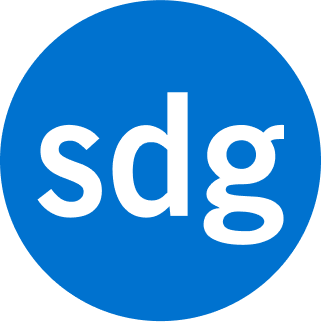 SDG
SDG
Solution Design Group (SDG) is an employee-owned business and technology consulting company. From ideation to implementation, we help transform organizations through well-made and well-loved digital products. Utilizing our customer-centric approach, and our wide array of capabilities, we deliver innovative solutions that drive business growth and success for our customers.
Purpose
Help our customers solve their most challenging business problems by leveraging technology, and provide an engaging and dynamic workplace that encourages collaboration and learning.
Vision
Be the unquestionable choice of customers for the delivery of modern digital products, and of talented technology professionals as a preferred employer.
Mission
Deliver unparalleled value for every customer and the best possible employment experience for each employee through dedication to our values and consistently doing the right thing.
Additional Culture Details
Picture a workplace where the skillsets are large and the egos are small. At SDG, we support each other, learn from each other, and have fun with each other. Our leaders are dedicated to ensuring each employee has an exceptional employment experience with an emphasis on a healthy work life balance and creating an environment where all employees feel they can thrive professionally and personally. We harness our passion for people through actively serving the communities around us. Connectedness is central to our culture, and we are always looking for innovative ways to connect with one another. In addition to many fun organizational events, SDG has over 20 employee driven groups that provide the opportunity for people to learn, share and connect on many topics, ranging from professional to shared interests and hobbies. SDG is 100% Employee Owned, promoting a higher level of engagement in the success of our customers, and of the organization.
Values
Superior Customer Service

Ensure the best possible outcomes for our customer and their business by leading with a people first mindset.
Headquarters
Golden Valley, MN
Employees
216 US Employees
Industry
Custom Software Development & Consulting
We're Hiring!
Company Snapshots