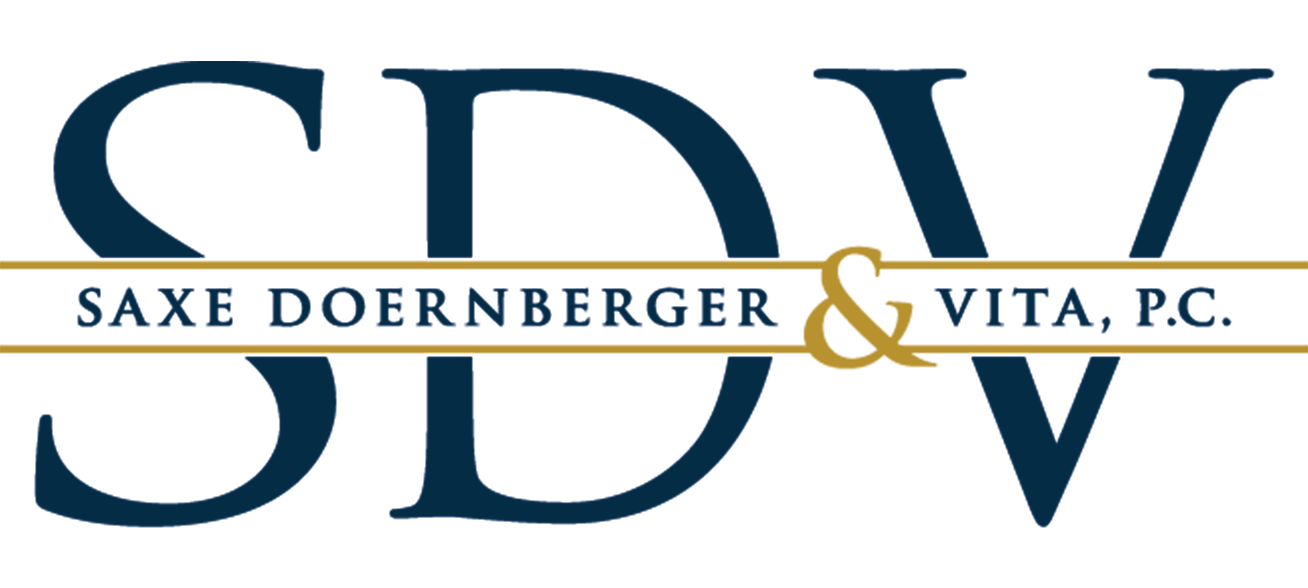 Saxe Doernberger & Vita, P.C.
Saxe Doernberger & Vita, P.C.
SDV was founded in Connecticut 25 years ago with one mission: to level the playing field for insurance policyholders. Its singular focus on insurance coverage law and unwavering commitment to policyholders of all types have made it a leader in insurance litigation and risk management strategy. With a steadily growing team of experienced insurance coverage lawyers in regional offices across the country, SDV is the right choice for policyholders.
Vision
Empowering policyholders to understand, manage, and insure their corporate risk.
Mission
To promote the interests of insurance policyholders by providing the highest quality client-centric legal advice and advocacy, based on thorough analysis and creative collaboration.
Additional Culture Details
SDV is committed to building and sustaining a culture that:
    • Provides appropriate resources to allow team members to excel in their positions and each their maximum potential
    • Provides both financial and non-financial compensation to ensure personal satisfaction for every team member
    • Promotes creativity and individuality
    • Recognizes individual skills and strengths
    • Recognizes the value of the work performed
    • Rewards mentoring and the sharing of knowledge
    • Allows team members to work at the most sophisticated level
    • Celebrates work-life balance
    • Encourages diversity and inclusion.
Values
Values

Integrity, Problem-Solving, Collaboration, Diversity & Inclusion, Innovation
Company Snapshots