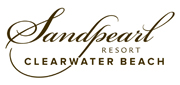 Sandpearl Resort LLC
Sandpearl Resort LLC Overview
Sandpearl Resort is a place that inspires traditions while it preserves them.

The pristine beauty of Clearwater Beach is the inspiration for Sandpearl. This majestic resort was not designed to compete with Mother Nature's magnificence but rather to complement and preserve it. Just as its predecessor, The Clearwater Beach Hotel, once graced these sugar white sands, the Sandpearl is the crown jewel of Clearwater Beach. The spirit of Sandpearl is to offer a place where you will be refreshed, reconnect with nature, and relish the moments that truly matter in life.

Sandpearl was created by JMC Communities, a developer in West Central Florida for more than thirty years, and is a full-service hospitality management and investment company whose core belief is to provide thoughtful service in unique surroundings.

Sandpearl is a member of Preferred Hotels & Resorts which represents a collection of exceptional luxury properties worldwide. Sandpearl is an OPAL collection property, an exclusive ensemble of premier luxury hotels and resorts.

We hope that Sandpearl becomes the place where you bring your children today, and someday your children will bring their children.
Values
Smile
:
We are on stage. We will always maintain a pleasant and helpful attitude.
Acknowledge
:
Extend a warm welcome and a fond farewell. We will practice the 10/5 rule. We will answer calls within 3 rings and with a smile.
Name Recognition
:
We will use the guest name; it is music to their ears.
Details
:
We will be knowledgeable of all property information and hours of operation, daily events and activities. Whenever possible, escort guests to their destination instead of pointing.
Professional
:
We will present a professional image. We will wear the proper attire, to include, name tags, clean and pressed uniforms, and polished shoes. We will always use proper and respectful verbiage when addressing our guests.
Empowerment
:
We are empowered to own every guest interaction with empathy and a sense of urgency. We will follow up to ensure 110 % guest satisfaction.
Anticipate
:
We will anticipate guests' needs and strive to exceed their expectations.
Respect
:
We will respect our internal and external guests, our property, owners, and environment. We will follow all safety practices.
Lateral Service
:
We will practice teamwork and contribute to a positive work environment. We will take pride in shared responsibilities.
Awards
Top Workplaces Regional Awards