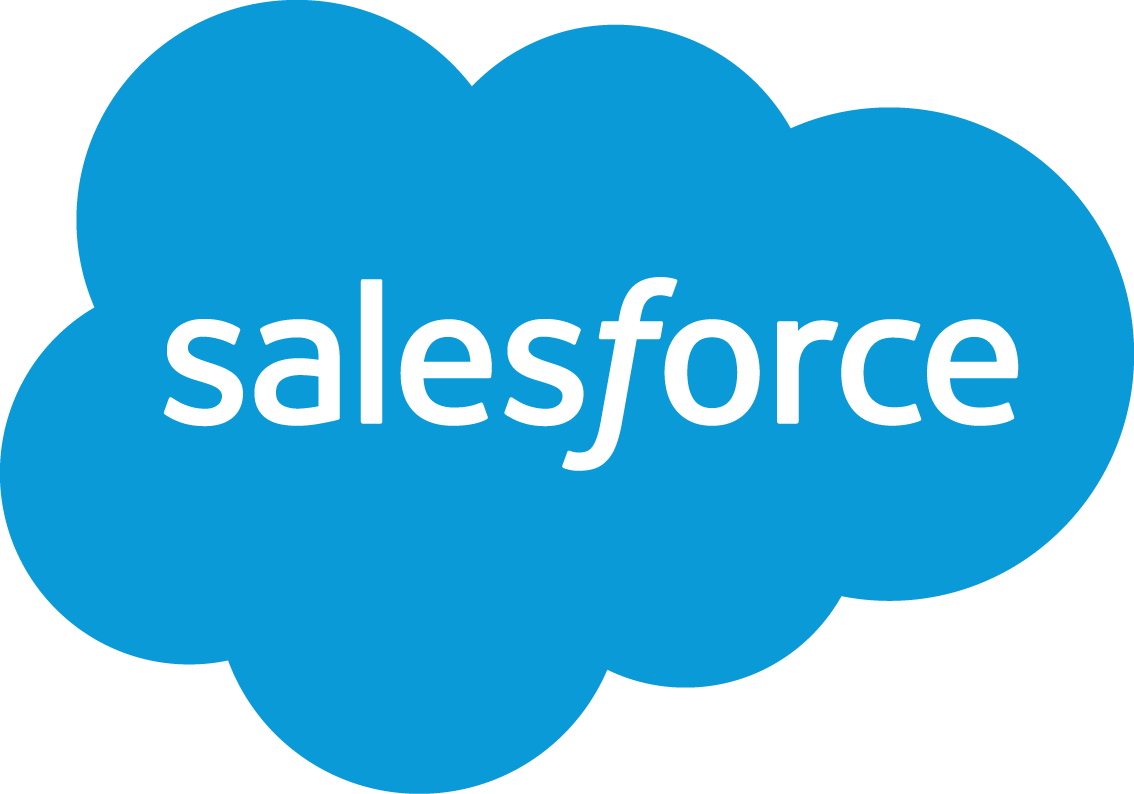 Salesforce
Salesforce
Founded in 1999, Salesforce is the global leader in customer relationship management (CRM), empowering companies to connect with their customers in a whole new way. Companies of every size and industry are using Salesforce to transform their businesses, across sales, service, marketing, commerce, and more. Salesforce is the fastest-growing top-five enterprise software company, with more than 32,000 employees dedicated to delivering customer success for more than 150,000 companies. The company was built on a set of four core values: Trust, Customer Success, Innovation, and Equality. These values have taken our company to great heights, including being named one of Forbes' World's Most Innovative Company eight years in a row and #1 on the FORTUNE 100 Best Companies to Work For® List. Together, with our whole Ohana (the Hawaiian for "family") made up of our employees, customers, partners and communities, we are working to improve the state of the world.
Purpose
Salesforce is the world's #1 customer relationship management (CRM) platform. We help marketing, sales, commerce, service and IT teams work as one from anywhere — so our customers can keep their customers happy everywhere.
Vision
Salesforce pioneered a new technology model with our cloud platform, a new subscription business model focused on customer success, and a new integrated corporate philanthropy model, called the 1-1-1 model, by which we donate 1% of our equity, 1% of our employee time, and 1% of our product to improve communities around the world.
Mission
We believe that the business of business is to improve the state of the world, and we work to make sure Salesforce is a platform for change through serving the interests of all our stakeholders — employees, customers, partners, communities and the environment.
Additional Culture Details
At Salesforce, we've built a culture of trust. We keep it healthy and strong by being incredibly intentional about our culture – we write it down, we prioritize it, we program around it, we measure how we're doing on it, and we relentlessly pursue cultural innovation. We are an Ohana of Trailblazers. Ohana means "family" in Hawaiian, and for us, it's not just our blood-related family, it's our chosen family – it's all of our customers, employees, partners, communities and all of our stakeholders. We take care of each other, have fun together, and work collaboratively to make the world a better place! We inspire each other and the industry through our values – trust, customer success, innovation and equality — which we expect everyone in our Ohana to uphold. The way we behave — with integrity, transparency, alignment, and accountability — builds trusted relationships and demonstrates we are united. All of the experiences we deliver – our products, events, workspaces and the ways we give back – all feel like us. We encourage everyone in our Ohana to really learn and internalize our Salesforce Culture, and then take action. We know that how we champion and celebrate our Ohana who live our culture, and how we hold ourselves and others accountable when we don't, has a big impact on our future success. Culture is our differentiator and greatest competitive advantage, and ultimately, we think it's fuels our story of growth, innovation and social impact, and what makes Salesforce a Best Place to Work.


Values
Innovation

Thinking differently is in our DNA. Salesforce Customer 360 helps companies connect to customers in whole new ways, and our technology empowers Trailblazers to innovate like never before. We challenge the status quo, work outside of our comfort zones, and fearlessly pursue initiatives that have the potential to influence the way the world does business.