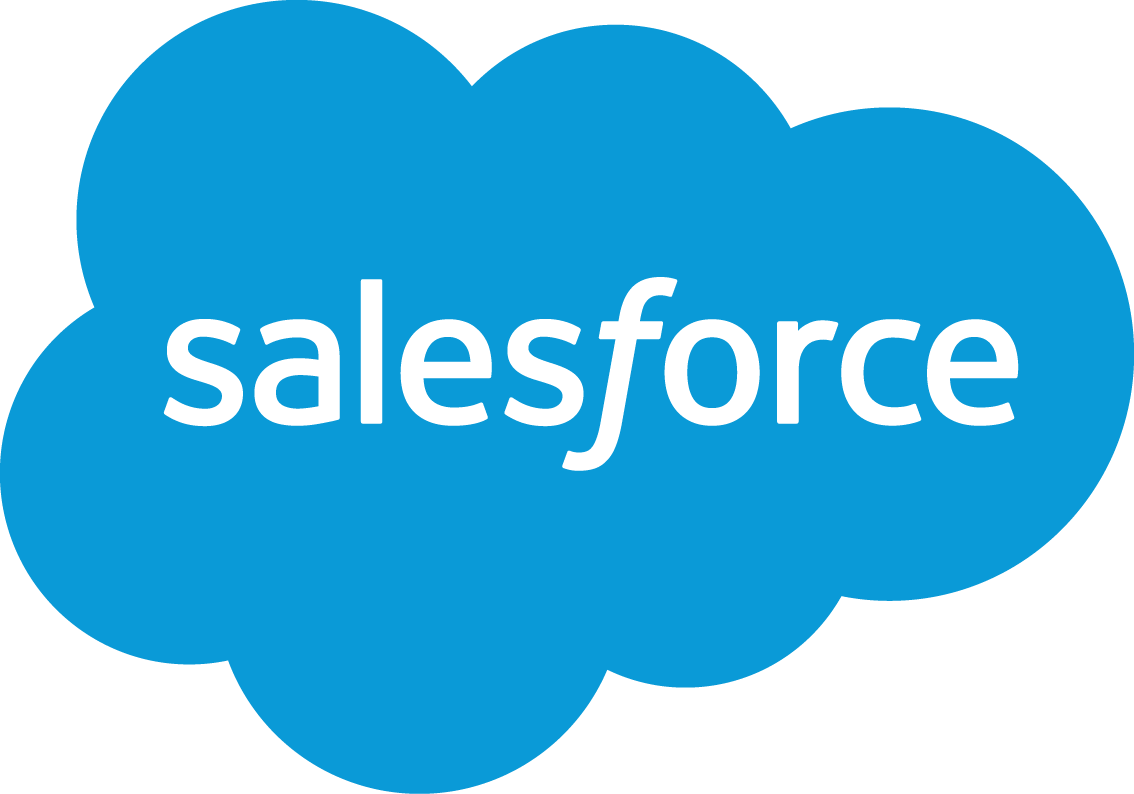 Salesforce
Salesforce
Salesforce is the global leader in customer relationship management (CRM), bringing companies closer to their customers in the digital age. Founded in 1999, Salesforce enables companies of every size and industry to take advantage of powerful technologies—cloud, mobile, social, internet of things, and artificial intelligence—to connect to their customers in a whole new way.

The Salesforce Customer 360 includes industry-leading services spanning sales, service, marketing, commerce, and across every customer touchpoint. Salesforce will power more than 2 trillion B2B and B2C transactions this year for more than 150,000 companies and millions of Trailblazers--the individuals and their organizations who are using Salesforce to drive innovation, grow their careers and transform their businesses.

Salesforce is committed to a set of core values—trust, customer success, innovation, and equality of every human being. That's why Fortune has named Salesforce a Best Company to Work For for the past 11 years in a row.
Purpose
Salesforce is a customer relationship management solution that brings companies and customers together. It's one integrated CRM platform that gives all your departments — including marketing, sales, commerce, and service — a single, shared view of every customer.
Vision
We believe that the business of business is to improve the state of the world, and we work to make sure Salesforce is a platform for change through serving the interests of all our stakeholders — employees, customers, partners, communities and the environment.
Mission
Salesforce, the Customer Success Platform and world's #1 CRM, empowers companies to connect with their customers in a whole new way. The company was founded on three disruptive ideas: a new technology model in cloud computing, a pay-as-you-go business model, and a new integrated corporate philanthropy model.
Additional Culture Details
When our founders started Salesforce, they were as intentional about the company culture they wanted to create as they were about the products they wanted to build and how they would go to market. Our culture is expressed in our core values: trust, customer success, innovation and equality. This is at the center of everything we do at Salesforce, and it begins with the recruiting process and continues through the entire employee experience. We maximize culture through innovative technology for our employees, a focus on wellbeing, a commitment to equality and giving back, a deliberate approach to workplace design and more. Our culture is intentional - we write it down, we prioritize it, we build programs around it, we measure it, and we are constantly innovating on it.
Values
Trust

Nothing is more important than the security and success of our Ohana. We are trusted advisors to our customers, delivering exceptional service and engaging intelligently with technology in order to keep their data secure. We establish trust with our employees by communicating honestly and transparently, and empower our people to voice ideas, opinions, and feedback.