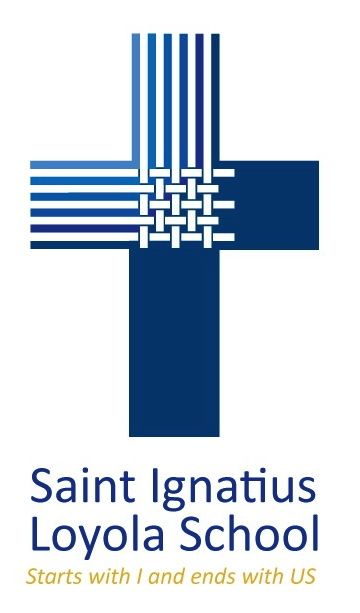 Saint Ignatius of Loyola School
Saint Ignatius of Loyola School
St. Ignatius of Loyola is a Catholic school serving 1,111 students in grades K – 8. St. Ignatius recently established a new preschool program for 3-, 4-, and 5-year-olds.

The mission of St. Ignatius School is to educate the whole person by promoting spiritual, moral, physical, and intellectual development. In cooperation with parents, the school challenges the unique abilities of each student to enhance their self-worth and to attain overall excellence.

St. Ignatius School is committed to meeting the learning needs of all students, including both enrichment and intervention. We passionately believe that the entire community benefits from the wide diversity of gifts with which our students are blessed.

Our award winning staff demonstrates excellence and commitment to our students and the surrounding community. Our staff has a high percentage of advanced degrees and demonstrates daily the St. Ignatius motto "For the Greater Glory of God."

Our administration, Fr. Earl Fernandes, Principal Kevin Vance, and Assistant Principal Laura Sieve, are committed to making St. Ignatius School a great place to be a student, parent, teacher, and staff member.
Mission
St. Ignatius School educates each student by helping to develop their faith and by teaching them academic skills that will last a lifetime. Our programs are designed to celebrate and develop the individual gifts of our students and to assist parents in their efforts to educate the whole child. Our ultimate goal is to graduate students whose lives are examples of the Gospel message.
Additional Culture Details
School Beliefs
We believe in a Christ-centered environment where the children are encouraged to love learning, are inspired to grow in their faith, and are supported to achieve their dreams.
We believe that children should be respected as individuals with their own unique talents and abilities. We provide learning opportunities that allow for them to succeed.
We believe that in order for a student to achieve maximum potential, the spiritual, moral, intellectual, physical, social, artistic elements of the whole child need to be developed.
We believe that teachers need to encourage and challenge each student to always strive to do their best. Teachers do this by providing a positive, effective classroom environment for learning, and by working as a member of a team, in conjunction with the other teachers, parents, specialists, and support staff.
We believe that it is the school's responsibility to motivate and prepare students for daily learning for the future. We challenge our students to realize that learning is a life-long gift.
Values
The Centrality of God and the Catholic Faith

We celebrate a strong Catholic tradition while maintaining Christ-centered academics and activities on a day-to-day basis. The presence of God is a constant at St. Ignatius School. Together, with their parents, the school introduces their students to the legacy of the Catholic faith. This provides a strong foundation which instills ethics, morals, and a love for Jesus Christ.