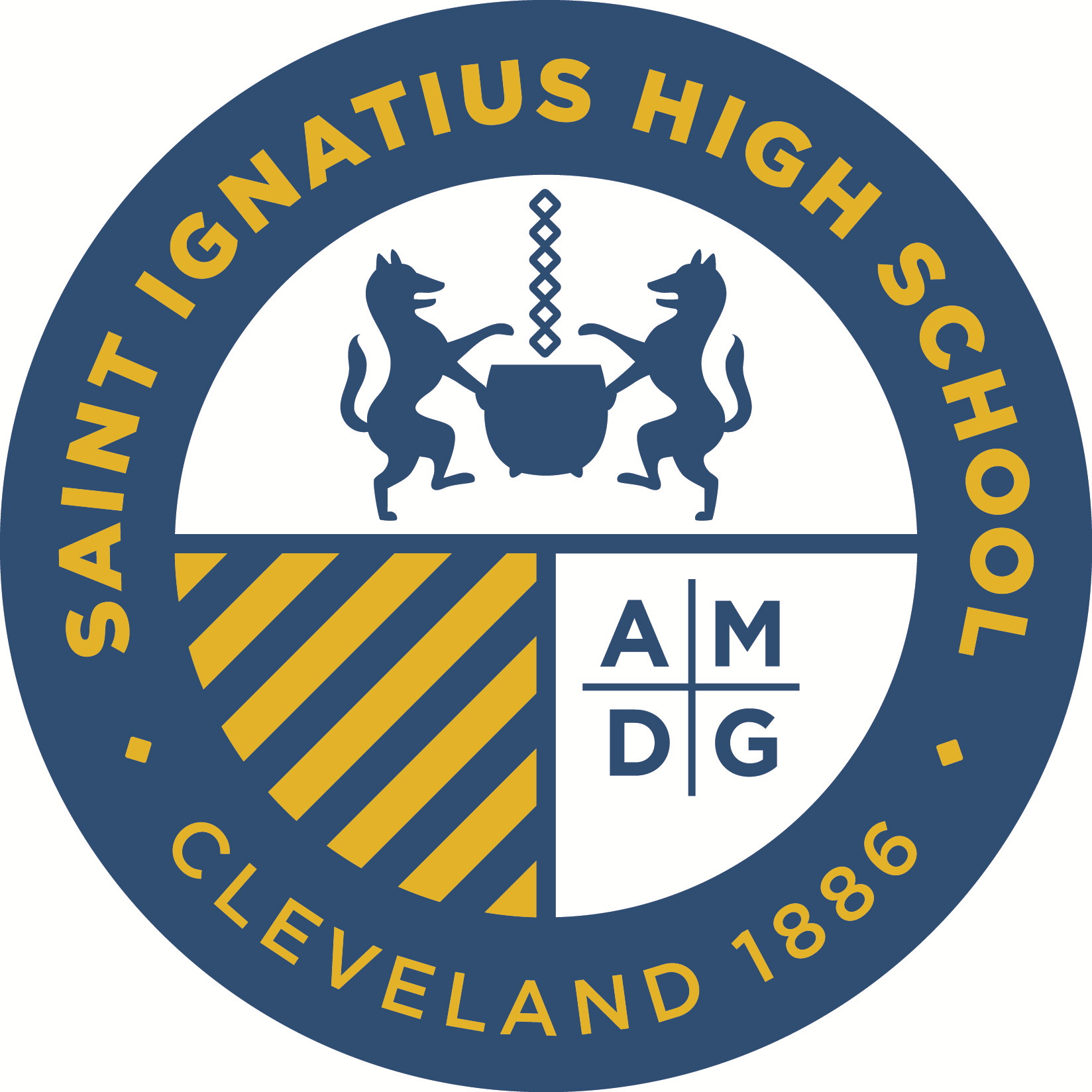 Saint Ignatius High School
Saint Ignatius High School
Saint Ignatius High School is a vital educational institution dedicated to the formation of young men to know, love, and serve Jesus Christ. With a rich tradition of academic excellence, unparallelled athletic achievements, a distinctive arts program and unique and broad-ranging service programs, the school continues to be a regional and national leader in Jesuit, Catholic education.
Purpose
Cleveland's Catholic Jesuit high school educating young men for their adult lives.
Vision
Forming leaders, scholars and men for others.
Mission
Saint Ignatius High School, which opened its doors September 6, 1886, is a Jesuit college-preparatory school. The school enrolls more than 1,500 young men who hail from 96 cities in a nine-county region. Academically, Saint Ignatius is a regional and state leader in National Merit finalists. To challenge students and prepare them for college, the Saint Ignatius curriculum offers 17 Advanced Placement (AP) and 21 honors subjects. In September 2009, the school was designated a Blue Ribbon school by the U.S. Department of Education. A Saint Ignatius education prepares students to become competent, concerned and socially responsible members of their communities. With a motto of Men for Others, there is a prime concern for the development of Christian values among all students. Part of the Saint Ignatius student experience includes the promotion of faith in the service of justice. Located in close proximity to downtown Cleveland in the vibrant and energetic Ohio City neighborhood, the school occupies 23 acres and includes 19 buildings and three athletic fields. The school has 120 faculty members, 90 percent of whom hold advanced degrees. Fifty-seven percent have spent 10 years or more teaching at Saint Ignatius.
Values
Saint Ignatius Values

•    The Catholic Faith is highly valued.
•    People are believed in, honored and cared for.
•    The natural talents and creative abilities of per¬sons are recognized and celebrated.
•    Individual contributions and accomplishments are appreciated.
•    Everyone is treated fairly and justly.
•    Sacrifice on behalf of the economically poor, the socially deprived, and the educationally disadvantaged is commonplace.
•    Each person finds the challenge, encouragement and support needed to reach his fullest individual potential for excellence.
•    We help one another and work together with enthusiasm and generosity, attempting to model concretely in word and action the ideals we uphold for our students and ourselves.
Headquarters
Cleveland, OH
Employees
245 US Employees
Industry
Primary / Secondary Schools
We're Hiring!
What employees are saying
There is a positive, caring feeling among the people there - admin, faculty, staff, students. The mission is put into action in all aspects of the work. People truly care for each other.
I am able to work in a collaborative department that focuses on serving the Saint Ignatius community. I feel supported by colleagues and by senior staff. A great place to work.
My boss and co-workers take time to explain things and always offer to help. I feel very appreciated for my contributions. The school's mission aligns with my own faith and priorities.
I get to share my faith with my students all the time.
Allows me to work with youth and form them in character development and academic skills
I love my colleagues and genuinely enjoy the interactions with students (most of the time!). Good teaching is valued here, and the school feels like a family. We may not always agree, but I never doubt the support of my colleagues and the school.
I feel a sense of community and belonging at Saint Ignatius. My coworkers are genuine and positive. I know that if I have questions or concerns, I actually feel open to asking. My job has purpose and contributes to the Ignatian beliefs by impacting the students and helping others. Thus, creating an educational environment for students to strive to be the best version of themselves and to become adults who think of others.
I love working at Saint Ignatius. I love what we stand for, but more importantly, what we won't stand for.
I work with people who are dedicated to the school's mission.
I love my job because I get to work with wonderful students who are excited to learn, because I get to pray with each one and demonstrate cura personalis with each individual, because I have amazing coworkers who make the tough days so much better.