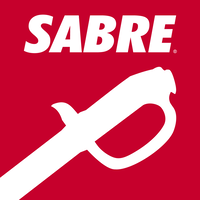 Sabre Commercial, Inc.
Sabre Commercial, Inc.
Sabre Commercial, started in 2008, was founded on the principle that people matter. Homegrown in Austin, we wanted to build a client-focused commercial construction company that honored and partnered with the best local industry talent. We set out to earn a reputation for quality work, safe and well-run job sites and ethical business practices.
Nine years later, people partner with Sabre not just because we do the best work, but because we work with the best people. Focused on building sustainable client relationships, Sabre has become a trusted provider for delivering corporate, healthcare, laboratory and industrial commercial and higher education construction.

Before we build anything, we build relationships. Behind every new building, every tenant Improvement project, is a team of Central Texas professionals whose mission is to take a vision and build it into reality. Building places where people work and learn, where they heal and worship and gather as a community – it gives us a tangible connection to our neighbors and a stake in our city.
Additional Culture Details
Claiming "company culture" is easy. It takes a lot more commitment to actually live it out—and for employees to actually feel it. We take as much pride in being a great place to work as we do in our work itself. A diverse and close-knit group with a shared vision, we believe in supporting our team as individuals on and off the job.
Values
Whatever It Takes

Doing what it takes to do a great job. Take Pride in your work and meet deadlines on your projects and tasks.