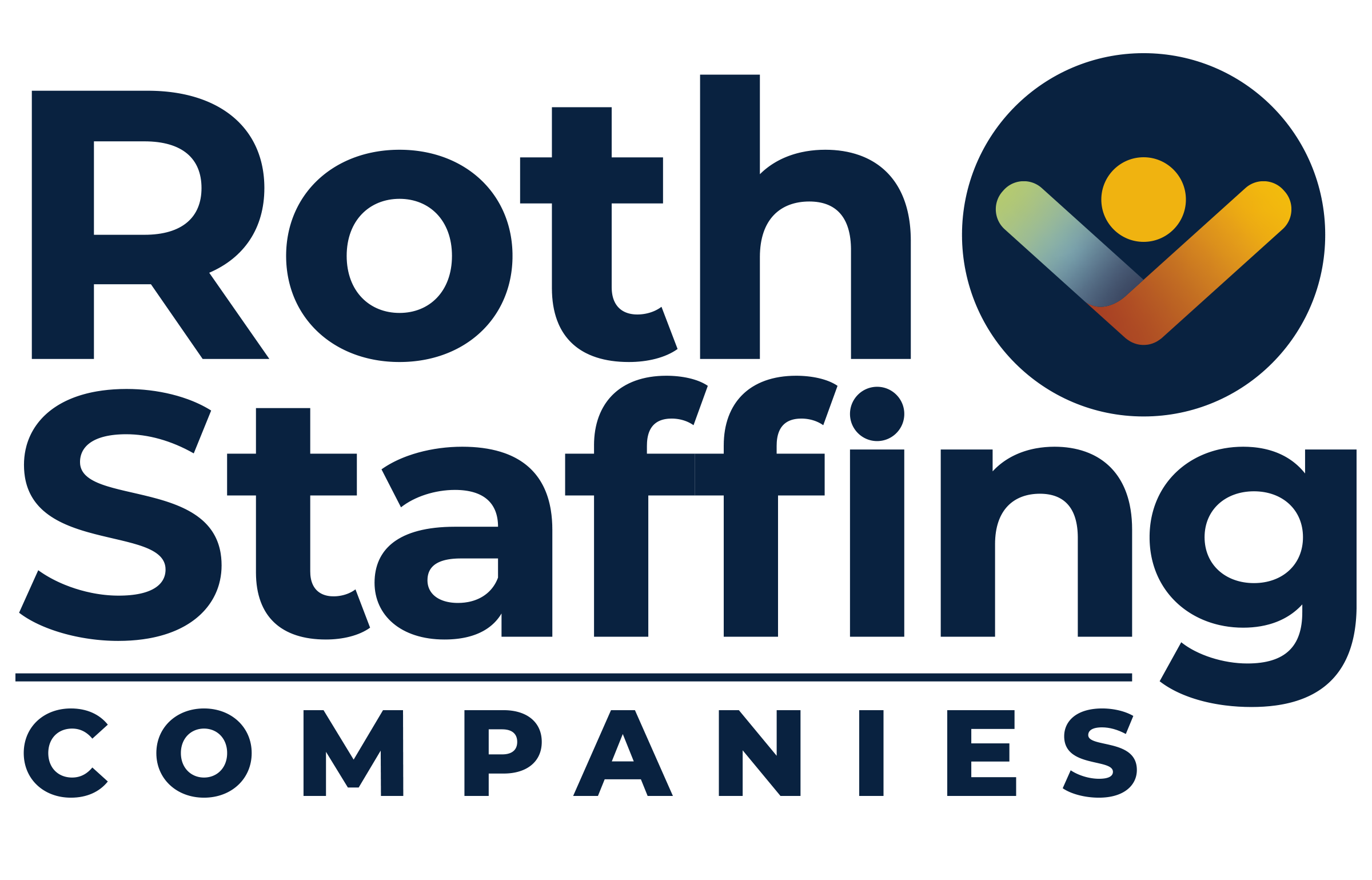 Roth Staffing Companies, L.P.
Roth Staffing Companies, L.P.
One of the largest privately held staffing companies in the U.S., Roth Staffing operates in more than 100 locations and is recognized as an industry leader. Roth Staffing has won awards for client, talent, and coworker satisfaction and believes its role as a staffing partner goes beyond matching jobseekers to open roles. Its commitment to building a positive culture has been recognized by Great Place to Work and People Magazine on their list of 2022 PEOPLE Companies that Care, Fortune and Great Place to Work's "Best Companies to Work For," "Best Workplaces for Women," and "Best Workplaces for Millennials," Staffing Industry Analysts' "Best Staffing Firms to Work For", and Inc.'s "Best Workplaces. Roth Staffing is made up of five business lines: Ultimate Staffing for office and administrative positions; Ledgent Finance & Accounting; Adams & Martin Group for legal staffing, attorney search and litigation solutions; Ledgent Technology; and About Talent, a workforce solutions company.
Purpose
To make life better for the people we serve. ®
Vision
Committed to being the ultimate in customer, Ambassador, and coworker satisfaction…and nothing less
Mission
We are the preeminent staffing services company, recognized as a creative industry leader, equally fulfilling the diverse needs of our customers, Ambassadors, and coworkers.
Additional Culture Details
When coworkers join Roth Staffing, part of their onboarding is learning the Four Circles of Excellence. Composed by CEO Adam Roth, the Four Circles define key areas the company seeks to excel: Ambassador satisfaction, customer satisfaction, financial success, and coworker satisfaction. The main takeaway is that coworkers – all employees in OC and across the nation – are given the same priority as client satisfaction and financial success. True success is measured not just in revenue, but in employee engagement as well.

Roth Staffing stands behind this promise, proving its investment in happy coworkers is effective, time and again. Asking questions about topics ranging from leadership to career growth to diversity and inclusion, Roth Staffing conducts engagement surveys where results are immediately reviewed. From paid time off for community giving to diversity awareness and technology enhancements to flexible schedules and remote work options to developing Diversity Community Groups - all feedback is taken to heart.

Roth Staffing invests in its coworkers, not just because happier coworkers mean better service, but because it's the right thing to do. Our "From the Heart" internal engagement initiative includes generous bonus programs, fitness, and mental health apps, scholarships for children of coworkers, non-profit grants and recognition for coworkers committed to social causes, and more. Roth Staffing hopes to encourage work-life balance, quality service, and good health.
Values
Value #1

Honesty, ethics, and integrity guide our behavior and decisions
Company Snapshots