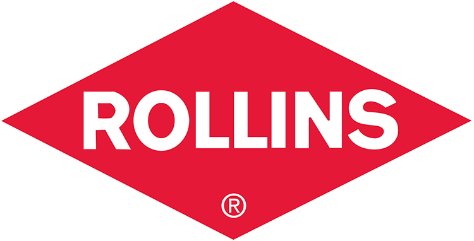 Rollins, Inc.
Rollins, Inc.
Rollins, Inc. is a leading, premier global services company for both consumers and commercial customers. Through its wholly owned subsidiaries, the Company provides essential pest control services and protection against termite damage, rodents and insects to more than two million customers in the United States, Canada, Central America, South America, the Caribbean, the Middle East, Asia, the Mediterranean, Europe, Africa, Mexico, and Australia from more than 700 locations.

In 2021, Rollins was again named as a Top 125 Company by Training Magazine. This award recognizes all of Rollins for the quality, commitment, and investment in training its people. Rollins has been recognized 16 times and is the only pest control company to have ever made the list.
Purpose
The Rollins family of brands exist to help protect the world, where we live, work and play.
Vision
To do the right thing – always.
Mission
To empower our brands to focus on best serving their employees and customers.
Additional Culture Details
Rollins has long been dedicated to its employees and culture, and in 2021, the Company continued work through its Workplace Inclusion Taskforce to identify areas of opportunity and implement initiatives to further improve the company culture.

Our culture is founded on a long-standing tradition of trust, respect, and putting our employees first. While many companies in the US have suffered financially, Rollins has remained a stable and secure place of employment. We have long-tenured employees, some of whom have been with the Company more than 40 years. We value those employees as much as we do new employees who are joining the ranks.

We are committed to our employees' personal and professional safety. By incorporating driving guidelines, requiring alert driving models and adding safety criteria to recognition programs, we are equipping employees with tools they need to make it to and from work safely each day. Additionally, in 2021 we established hybrid work opportunities to provide flexibility and safety during the pandemic.
Values
Continuous Improvement

We constantly look for better ways and refuse to settle for the status quo. We challenge when we do things "the way they've always been done".
Employees
15,000 US Employees
We're Hiring!
Company Snapshots