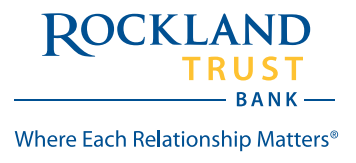 Rockland Trust - Independent Bank Corp.
Rockland Trust - Independent Bank Corp.
Rockland Trust is a full-service commercial bank headquartered in Massachusetts. Rockland Trust has over $11 billion in assets and offers a wide range of banking, investment, and insurance services to businesses and individuals through retail branches, commercial lending offices, investment management offices, and residential lending centers located in Eastern Massachusetts and Rhode Island, as well as through telephone banking, mobile banking, and the Internet. Rockland Trust, which has been named as one of America's "Best Banks" by Forbes, is an FDIC Member and an Equal Housing Lender. To find out why Rockland Trust is the bank "Where Each Relationship Matters ®", please visit www.rocklandtrust.com.

We frequently hear that customers find our staff to be positively different than our competition. One of the reasons is that our employees really enjoy working at the bank. In fact, internal surveys show a high level of satisfaction. In a recent satisfaction survey, 97% of employees said they were "satisfied to extremely satisfied" working at Rockland Trust.
Vision
To create a place where every customer believes we are bank Where Each Relationship Matters.
Additional Culture Details
After nearly 10 acquisitions within 10 years we have been able to successfully integrate all new colleagues with our culture.

It starts with holding this question in our minds as both inspirational and aspirational, "How can we be a Great Place to Work for all colleagues?".

This invites a different kind of thinking and acting. Our Employee Resource groups help to support: wellness, the LGBTQA+ community, diversity and inclusion and a group designed to advance women in the workplace, "Women of Action".
Values
Colleagues

We are committed to a culture of inclusion, respect, teamwork and employee engagement. Each of you is critical to our future and we will invest in your success.