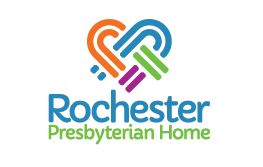 Rochester Presbyterian Home
Rochester Presbyterian Home
Purpose
The Rochester Presbyterian Home has been serving Elders since 1925. Our founders believed it was our mission to provide "a safe and happy haven for persons in their sunset years." Today, we continue that tradition at three Eden Alternative residences and have earned a reputation for excellence.
Vision
As Eden Alternative residences, we are committed to building "human habitats" that are full of life. Residents plant and tend our gardens and pursue useful roles within each home. We have adopted several pets and Elders may share a room with their animal companions. We welcome children and embrace each Elder's family as our own.

Ultimately, our purpose is to reach each individual and assist him or her in leading a meaningful life with as much independence and freedom as possible. While we certainly accommodate the care needs of our Elders, we believe it is equally important to care for their human spirit.
Mission
Our mission is to provide a loving home for Elders where they are honored and cared for as family and inspired to live life to its fullest. Our Vision is guided by the principles of the Eden Alternative. We aspire to create families where our Elders feel loved and accepted and where the plagues of loneliness, helplessness and boredom are eliminated.
Additional Culture Details
The Rochester Presbyterian Home is an Assisted Living and Memory Care residence and an Eden Alternative Community for Older Persons.

Our three residences are organized into Eden families. The purpose of each family is to build relationships between Elders and their "partners in care." We believe that caring relationships make life meaningful and assure that Elders and staff feel like they belong-like family.

Together with the people who live here, their families and our community, we are committed to nurturing the human mind, body and spirit. We are dedicated to creating a human habitat that revolves around plants, animals and people of all ages AND everyone has the opportunity to experience JOY, MEANING and FULFILLMENT.
Values
Respect

We believe in the dignity and value of each individual and we embrace a culture of mutual respect and acceptance
Headquarters
Rochester, NY
Employees
160 US Employees
Company Snapshots