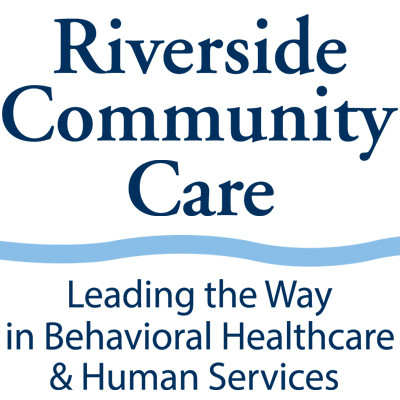 Riverside Community Care
Riverside Community Care
A community-based non-profit organization serving more than 40,000 people a year in Massachusetts, Riverside Community Care offers a wide range of mental healthcare, developmental and brain injury services, early childhood and youth programs, addiction treatment, trauma response, and more. And Riverside's behavioral health consulting, screening, and suicide prevention programs for schools, communities, businesses, and organizations are extending our reach to more than 3.5 million people around the globe.
Vision
We believe that –

hope is an essential element of our work.
quality care should be available to all.
excellence must be a guiding force in everything we do.
advocacy on healthcare and human services is our responsibility.
a diverse and respectful workforce is essential to attaining our mission.
Mission
We make a difference in the lives of individuals, families, and communities through innovative and compassionate behavioral healthcare and human services, and we use technology to improve access to quality care and expand our impact.
Additional Culture Details
There is a good reason that the word "community" appears in our name. We are a robust community – employees, board members, businesses, government officials, donors, partner organizations, and the people and families who utilize our services – all working together to help ensure the behavioral health and human service needs of each and every person we serve are met.

Riverside is one of the largest and most respected non-profit behavioral healthcare and human service organizations in Massachusetts, and this is an exciting time as we expand our reach globally – bringing our expertise to more people around the world.

The breadth of our services and our commitment to innovation have earned us recognition, the respect of our peers, loyalty from our employees, and high ratings from the people we serve. Our leadership team is driven by a commitment to those we serve, to providing quality services, as well as to enhancing the skills and careers of our employees.

More than 1700 extraordinary people work hard every day to ensure that Riverside is an exceptional organization. Our employees come to us with tremendous energy, education, and experience. And, they are remarkably diverse – from over 60 countries and speaking 50 languages. We celebrate the richness of our diverse employees and the communities we serve. We are actively committed to building a culture of awareness and belonging as we strive to ensure we are a welcoming, inclusive, and culturally competent organization.
Company Snapshots