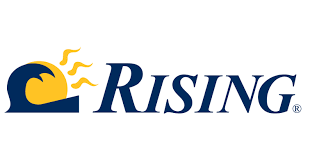 Rising Medical Solutions
Rising Medical Solutions
Rising Medical Solutions ("Rising") helps to deliver positive healthcare outcomes in an environment of transparency, innovation, patient advocacy, and cost effectiveness.
Rising provides a complete spectrum of solutions for managing the costs and quality of medical care to workers' compensation, auto, liability, and group health payers nationwide. Our solutions portfolio goes far beyond the standard review and repricing of medical bills. Our integrated programs address some of the most challenging issues facing workers' compensation and healthcare today. These challenges include addressing psychosocial impediments during injury recovery, escalating surgical costs, direction of care to high quality providers, and opioid overprescribing. Overall, Rising's programs facilitate the optimal care, at the appropriate time, for the right price.
Purpose
To make life better for our employees and all those they serve. Our purpose is our mission -- please see below for our full mission statement.
Vision
Our vision is encapsulated in three words: A Better Way. We are continually driven to find a better way to deliver healthcare—better outcomes for those needing medical care, better products and services, better customer service to our valued clients, better technology and data to inform decisions, and better ways to engage our employees to draw out their amazing talent and potential.
Mission
We make lives better.
Rising takes the pain out of the healthcare experience for those providing, receiving, and paying for medical care.
Additional Culture Details
We are an innovative, mid-sized company with an entrepreneurial mentality and spirit. We are a strengths-based organization that listens to individuals' voices, cultivates employees' greatest talents, and provides a place to make a real contribution.
Values
Achieve as a Team

We embrace an open culture of learning and mentoring, where we combine our collective strengths to exceed our lofty goals.
Employees
167 US Employees
Industry
Vendor Serving Healthcare Industry
We're Hiring!
Company Snapshots