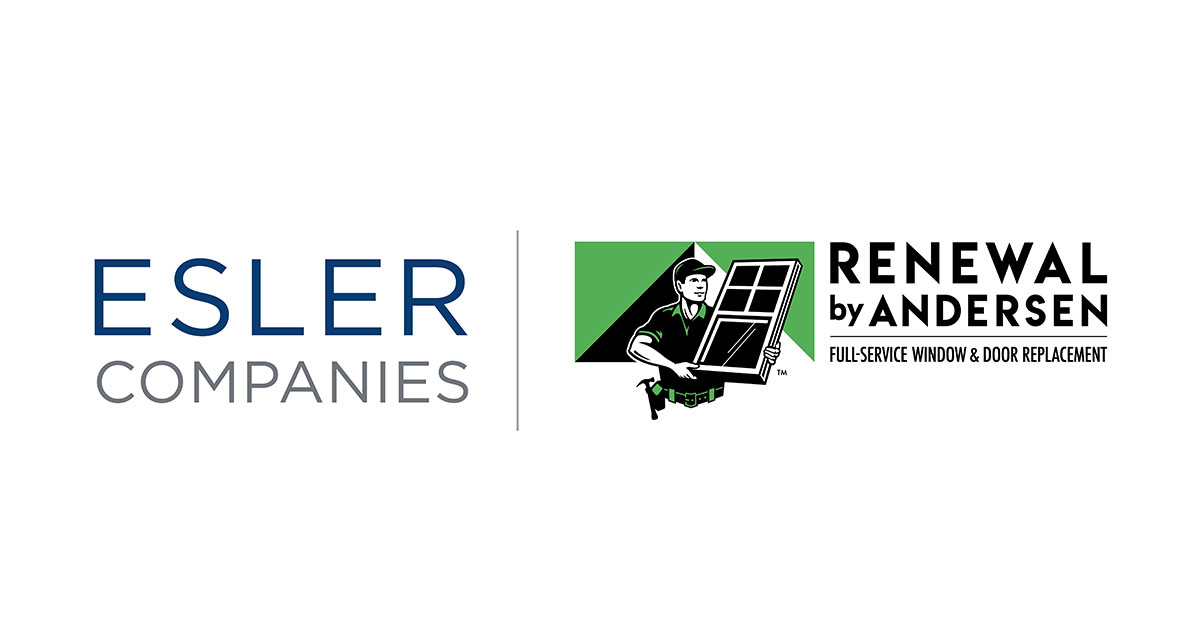 Esler Companies I Renewal by Andersen
Esler Companies I Renewal by Andersen
Replacement windows for residential home owners
Purpose
Esler Companies is the holding company for a fleet of the top Renewal by Andersen (RbA) "affiliates" in Arizona, Colorado, Oklahoma, Dallas, Austin, San Antonio, Greater Philadelphia, Southern New England and Southern Maine (Portland) as well as an inside sales and marketing engine in Northborough, MA. RbA affiliates operate within a business model which grants owners exclusive territories and near-complete autonomy in running their businesses.

The Esler Companies' strategic method of running high-growth businesses, coupled with the belief that happy teammates help deliver better customer experiences, has helped them become the largest and best-performing affiliates in RbA history. Esler Cos and RbA are committed to providing homeowners with superior products that make their homes a better place to live. In providing a service that delights, they treat homeowners, their families, and homes with the utmost respect. The approach starts with making small decisions "with love" each day—decisions that are in the best interests of our teammates, customers, and communities.

Renewal by Andersen is the full-service window replacement division of 115-year-old Andersen Corporation, the owner of the most trusted family of window brands in America. RbA was founded with a mission to redefine the industry and to offer a different—and better—homeowner experience. RbA has ten company-owned locations and over 100 independently owned affiliates across the United States.
Vision
To impact our teammates, customers, and communities positively by doing business with love.
Mission
At Esler Companies, we believe business is all about providing an experience that people will love, cherish, and want to share with others. We're a family business and we run it like a family business. We strive to treat each of our 2,500 teammates like family. We do the same for customers. Treating everyone like family has helped make us a leader in the home improvement industry.
Additional Culture Details
Every day, we have opportunities for inner growth that will make us better teammates, spouses, and parents. Amazing things happen when we take advantage of these opportunities to learn and grow — with Love! The company offers wellness programs to promote mental, physical, and financial health. Career development and personal peak performance are valued with support from tuition reimbursement, EslerU eLearning, and manager training programs. Life moments are celebrated internally with promotions, job changes, or Esler-versaries. We acknowledge the full self and include our teammates' families with gifts for marriages, new houses, new babies, and life loss. Finally, a culture of giving is valued through the Window of Giving (local give back, volunteer pay, 3:1 matching) and Door of Opportunity (college scholarship) programs.
Company Snapshots