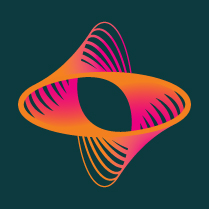 Remedy Medical Properties
Remedy Medical Properties
Remedy Medical Properties is a nationally recognized healthcare real estate company and the largest private owner of healthcare properties in the country, with 25 million square feet and 23 offices spanning 41 states. We offer health systems, hospitals, and physician groups a convenient, one-stop solution for real estate services that includes acquisitions, development, financing, leasing, management, and strategy consulting.
Purpose
For healthcare providers who want to maximize the value of their real estate while enhancing their ability to adapt, Remedy is a full-service healthcare real estate company that offers unmatched flexibility in every client engagement. Our willingness to commit capital, share more risk, and offer greater foresight results in greater resilience, profitability, and peace of mind for our clients. As the largest private owner of healthcare properties in the country, our national presence enables us to offer the right solutions in the right locations. Clients also benefit from our hands-on senior leadership team and company ethos built around customer service. Remedy has a reputation for applying the same high level of care and responsiveness to challenges big (prioritizing markets for expansion) and seemingly small (fixing an HVAC issue to improve tenant comfort).
Additional Culture Details
Real estate can have a reputation that's, well, less than ideal. It's one Remedy has never subscribed to. By focusing on helping our clients optimize for today and adapt for the future, we believe we can turn that reputation around. We excel at what we do because we're a team, and we don't let egos get in the way of that. (If you read that as no jerks allowed, you read that right.)

We're a place where outside-the-box thinking thrives, where learning and adapting is a way of life, and where we trust our people to do the amazing things they're brought here to do. Growth is the name of the game—for our team, for our business, for our clients, and for our industry.

And it wouldn't be Remedy if we didn't make growing a good time. From a CEO who decorates his office with unicorns to holiday parties headlined by comedians, we've mastered the art of taking our work seriously, not ourselves.
Company Snapshots