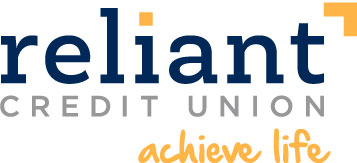 Reliant Community Federal Credit Union
Reliant Community Federal Credit Union Overview
Reliant Community Credit Union is a $550 million credit union serving more than 40,000 members. Eligibility is available to all who live, work, worship, attend school, or volunteer in Monroe, Ontario, and Wayne counties. Reliant currently has branch locations in Brockport, Canandaigua, Geneva, Henrietta, Irondequoit, Macedon, Newark, Sodus, and Webster. A full-service financial institution, Reliant offers a complete range of financial products and services, including mortgages.
For more than fifty years Reliant's mission has been to serve our members. As a member-owned, member-driven, not-for-profit financial cooperative, Reliant has, and always will be, committed to our members. Members can rely on us to help solve financial problems, conveniently manage their money, and plan for all stages of life.
Purpose
To provide real solutions with value and help members reach their personal financial goals.
Vision
Reliant will be recognized as the premier financial partner in the communities we serve.
Mission
Reliant Community Federal Credit Union is member owned and member driven. We are committed to satisfying members' financial needs through competitive, innovative, value-added products delivered with high quality personal and professional service. We will manage the organization to maintain financial soundness, to encourage growth, and to challenge employees with rewarding work.
Values
Accountability
:
Each of us is accountable for our actions and the results we create. Being consistently dependable builds our credibility.
Respect
:
We believe every person in our organization is valuable and important. We also believe that respect for others is the heart of individual and organizational success.
Teamwork
:
Team members take initiave, produce quality work, and build positive relationships.
Awards
Top Workplaces Regional Awards
Company Snapshots