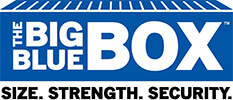 REILLY, REALTORS®
REILLY, REALTORS®
When you love Austin, it's hard not to share your enthusiasm. Talk to any REILLY REALTOR® and you'll learn all about their favorite neighborhoods, schools, builders, and even restaurants and shops. We have over 125 agents who live, work and play all over Austin and the surrounding communities. Whether you're moving into town or just across town, our agents' passion for Austin, Texas and Austin real estate help our clients make the right move.
Purpose
We have a passion for Austin real estate and helping clients find what they love.
Additional Culture Details
At every team meeting, we remind our agents who we are: "We are a team of top agents who succeed by demonstrating love for our work, our city, our clients, our communities, and each other. We take the high road and show respect to all parties in everything we do." We believe happy agents make happy clients, so we give our team all the training, tools, marketing, and support they need to love their job. It's working. For the last four years, REILLY, REALTORS® has been named a great place to work by the Austin American-Statesman. In turn, our clients have responded with hundreds of five star reviews on Yelp, Google, and Zillow. Happy agents do indeed make happy clients!

Company Snapshots