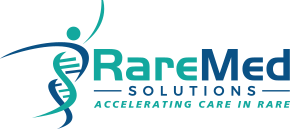 RareMed Solutions
RareMed Solutions
Vision
RareMed Solutions will quickly become the national leader in pharmacy hub services for orphan drug and precision medicine partners by accelerating access through unrivaled service, sophisticated analytics, and superior attentiveness.
Mission
RareMed Solutions transforms the lives of patients afflicted with rare and devastating conditions by accelerating access to biomedical breakthroughs.
Additional Culture Details
At RareMed, we view all our employees as "Rare" in their own ways. Each person brings to our team their own experiences and perspectives that make them who they are and allow them to add unique value to our collective mission of accelerating care to rare disease patients. Our culture is centered around encouraging collaboration amongst this diversity. From an employee's first day, when we share their "What Makes You Rare?" questionnaire, we encourage employees to get to know each other, work together, be transparent, and spread positive energy to advocate for the rare disease patients we serve. Whether while working, when our teams collaborate to find solutions for patients, or while enjoying the myriad of social and developmental activities RareMed offers, the team is encouraged to work together and build each other up. Our employees carry this spirit of positive collaboration to every patient interaction, so that all patients feel that they have a supportive team by their side through every step of their care journeys.
Values
Positive Mindset

We graciously serve with a smile, an open ear and a helping hand
Company Snapshots