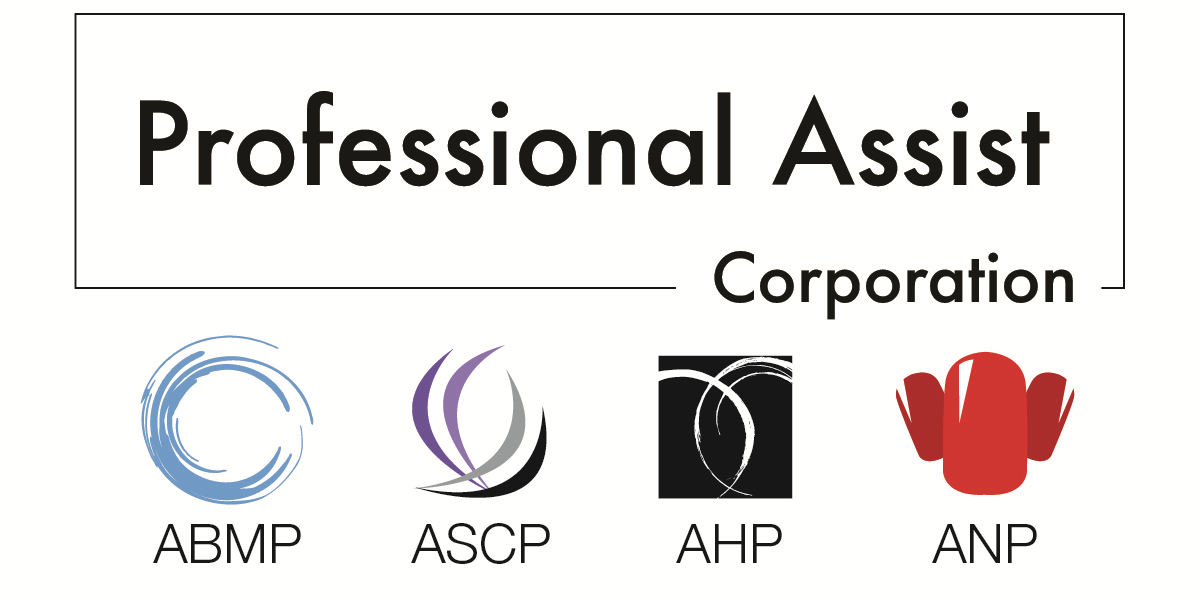 Professional Assist Corporation
Professional Assist Corporation
We're the mission-based Professional Assist Corporation (PAC), a suite of membership associations based in Genesee, Colorado, that serves more than 100,000 members working in spa, salon, and wellness professions. Liability insurance is the underpinning of all associations, but we are full-service organizations and provide continuing education, practice-building guidance, and legislative support. Since 1986 our largest association—Associated Bodywork & Massage Professionals (ABMP)—has reflected our credo: expectmore. Our sister associations include Associated Skin Care Professionals, Associated Hair Professionals, and Associated Nail Professionals.
Purpose
To create successful resources and support for individuals in the beauty and wellness fields, while creating valuable career experiences for our team members and providing a rewarding return on capital.
Vision
To be the premier organization serving more beauty and wellness professionals than any other organization in the fields we serve..
Additional Culture Details
We take our work seriously, but do not take ourselves too seriously. We seek and work to support a collaborative, collegial, warm, personal environment. We value accountability and responsibility, but we want to have fun in the process.
Values
Integrity

by treating each member, coworker, and colleague with respect, being true to our individual and collective word, and by holding each other accountable to our mission and expectations.
Industry
Other - Business Services
We're Hiring!