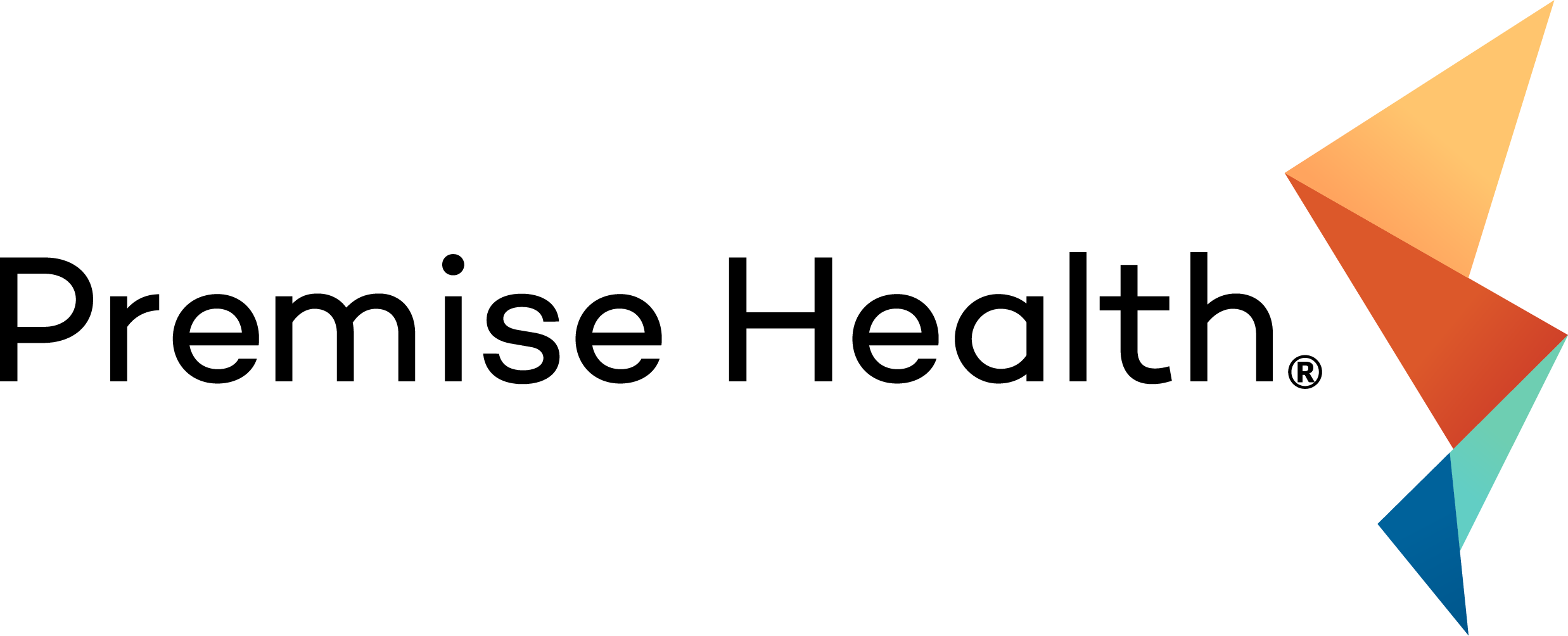 Premise Health
Premise Health
Headquartered in Brentwood, Tennessee, Premise Health is the world's leading direct healthcare provider and one of the largest digital providers in the country, serving over 11 million eligible lives across more than 2,500 of the largest commercial and municipal employers in the United States. We partner with clients to offer fully connected care across more than 800 onsite and nearsite wellness centers in 45 states and Guam, delivering care through the Digital Wellness Center and onsite, nearsite, mobile, and event solutions.

Premise delivers value by simplifying complexity and breaking down barriers to give diverse member populations access to convenient, integrated, high-quality care. We offer more than 30 products, delivering the breadth and depth of care required to serve organizations' total populations. The result is healthcare that meets the needs of members and their families, helping them live healthier lives while lowering costs for organizations.
Purpose
For our members, we strive to make taking care of themselves and their family as easy as possible. They have access to medical experts for whatever they need, convenient locations and ways to get care, whether in person, online, or through a phone, and support from people who get to know them and genuinely care about their total wellbeing.

For our clients, we deliver the best workplace direct healthcare built around the needs of their workers and their families while controlling cost and spending. We call it healthcare without rival. By delivering the member experience, clinical quality, and financial value clients need to succeed, we're making healthcare that works for them.

For our team members, we're different on purpose. Our forward-thinking approach to care allows us to spend more time with members while working alongside them every day, fostering stronger engagement and delivering higher-value programs.
Vision
To be the premier direct healthcare access company.
Mission
To help people get, stay, and be well.
Additional Culture Details
We couldn't do what we do without our team members, and we work to create an environment where they feel heard and valued. They're encouraged to speak up in various ways, whether it be during monthly check-ins between leaders and supervisees or through quarterly team member experience surveys. When our team members speak up, we listen. In 2022, we heard it was overwhelming to complete a survey every quarter. Based on that feedback, we'll only be conducting two experience surveys in 2023, as we understand the importance of fostering an environment where team members feel comfortable speaking up.

As a healthcare company, the health and wellbeing of our teams is extremely important. In 2023 we're launching a new wellbeing platform, where team members can complete challenges, cheer each other on, and earn points that can be redeemed for things like gift cards, fitness equipment, Premise swag, and more. Team members will be able to earn points that equate to $400!
Values
Accountable

Keep commitments and align your actions with others to respond to the needs of team members, members, clients, and Premise Health.
Company Snapshots