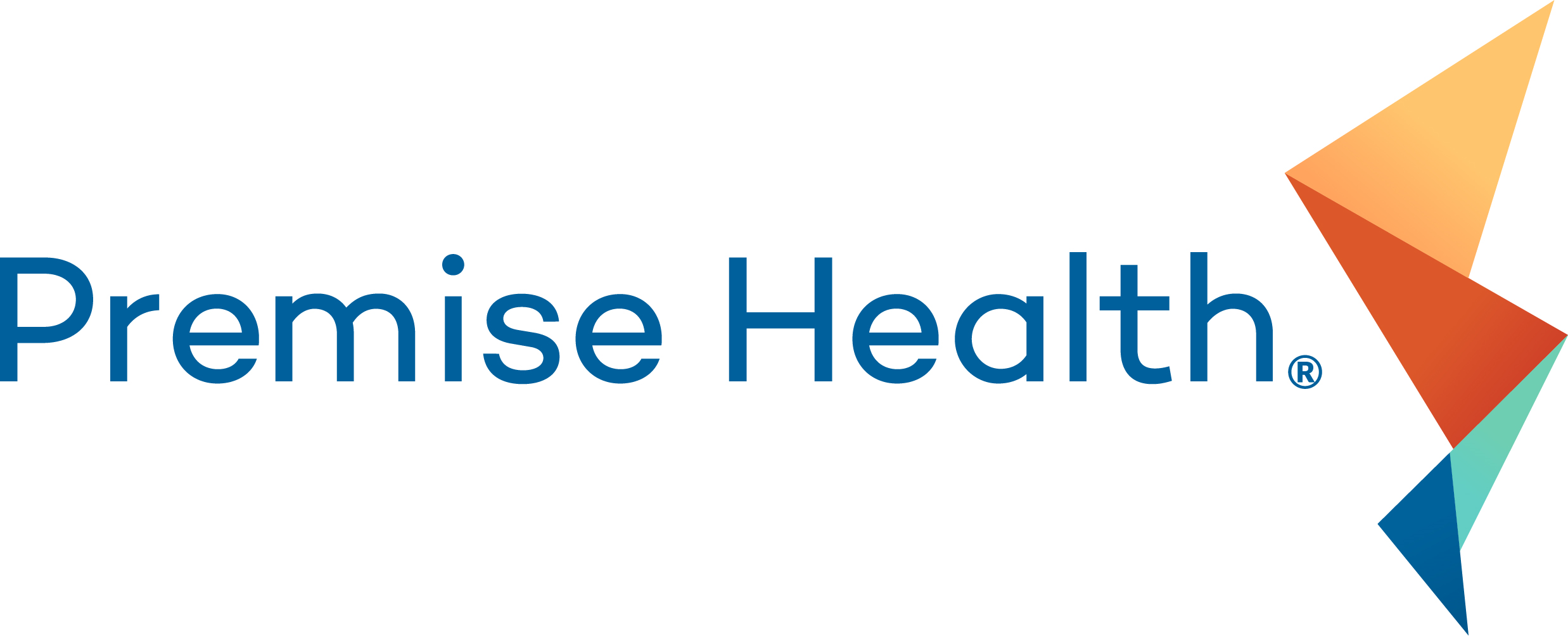 Premise Health
Premise Health
Headquartered in Brentwood, Tennessee, Premise Health is the leading direct healthcare company serving over 11 million eligible lives across more than 2,200 clients in the U.S. We deliver high-quality healthcare to the team members and dependents of the ultimate payers (self-funded employers, labor unions, and municipalities) via comprehensive physical (onsite/nearsite/mobile/event) and digital access in a model that outperforms community-based care by any measure of value.

As the standard for next-generation healthcare, Premise offers nearly 30 products including primary care, occupational health, pharmacy, fitness, and wellness at our more than 800 physical wellness centers, both on campus and nearby in communities, as well as a centralized, comprehensive digital wellness center delivering virtual services. We strive to help members and their families access high-quality, cost-effective care that helps them get and stay healthy while delivering financial return for their employers.
Purpose
For our members, we strive to help them live happier, healthier lives by connecting them to high-quality care when and where they need it.

For our clients, we work in close collaboration to provide a tailored healthcare solution that is more convenient and lower in cost, creating a better member experience while generating significant cost savings for employers.

For our team members, our forward-thinking approach to care allows them to spend more time with patients while working alongside them every day, fostering stronger engagement and delivering higher-value programs.
Vision
To be the premier direct healthcare access company in the world.
Mission
To help people get, stay, and be well.
Additional Culture Details
Our team members are our greatest asset and we work to create an environment that attracts and retains top talent, with an emphasis on veteran talent. In 2016, Premise committed to hiring more veterans and military spouses of those actively serving. In the first year, we doubled our total hires and today we employ over 180 veteran, Guard, and Reserve members and over 80 military spouses.

We also provide ways for team members to have direct visibility with leaders and voice their feedback, such as monthly check-ins between leaders and supervisees, quarterly experience surveys, organization-wide town halls with c-suite leaders, and listening tours with teams. Our mantra is "We Heard You." We want team members to know their voices matter as they are key to building relationships with our clients and members that are critical to business and ultimately drive better health outcomes.

Team member health and wellness is also extremely important, and we promote five measurements of health to support positive health journeys – physical, emotional, financial, social, and environmental health. Team members have access to a wellbeing platform that allows them to earn rewards each quarter by participating in engaging activities, such as company-wide step challenges, eating healthier, and practicing good health habits. Team members can earn up to $240 annually and use it toward gift cards, Premise apparel, various smart watches, and more.
Values
Accountable

Keep commitments and align your actions with others to respond to the needs of team members, members, clients, and Premise Health.
Company Snapshots