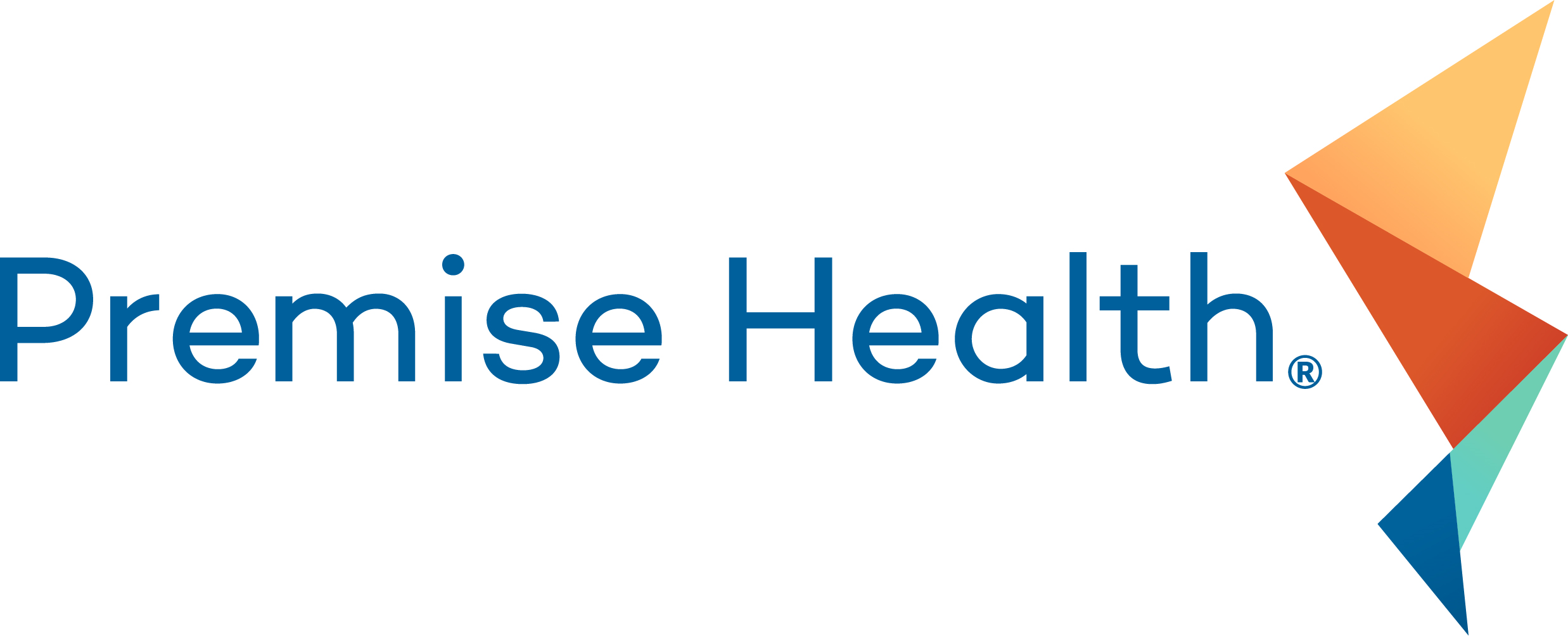 Premise Health
Premise Health Overview
Headquartered in Brentwood, TN, Premise Health delivers onsite, nearsite, and virtual healthcare to employees and dependents of some of the world's largest employers. As the largest direct healthcare company, Premise operates 600+ health centers in 44 states and Guam and serves 275 clients, including a significant number of the Fortune 1000. We work with these organizations to connect their populations to high-quality, cost-effective healthcare services and a seamless experience.

Premise delivers value by removing barriers to care, which helps people be healthier and lowers costs for organizations. It offers the widest array of services in its industry, including core services such as primary care, occupational health and pharmacy, as well as many ancillary services like wellness coaching, condition management and fitness. For more information on Premise Health, visit www.premisehealth.com.
Vision
To be the premier direct healthcare access company in the world.
Mission
To help people get, stay, and be well.
Additional Culture Details
Our culture is one of open communication, learning, innovation, and growth. We provide numerous ways throughout the year for team members to have direct visibility with leaders at every level and voice their feedback. These include: monthly check-ins between leaders and supervisees, quarterly experience surveys, organization-wide town halls with transparent commentary from c-suite leaders and targeted listening tours with teams. Premise's mantra is "We Heard You" and the company wants all team members to know their voices matter. No matter your title or job responsibilities, all team members have a role to play in the success of the company and the results we deliver for our members and clients. We are truly interested in what every Premise Health team member has to say because they are the key to building the relationships with our clients and members that are critical to our business.

As a healthcare company, the health and wellness of Premise team members is extremely important. We promote five different measurements of health to support team members on their journeys to get, stay, and be well – physical, emotional, financial, social, and environmental health. Premise offers team members access to an onsite health center, 24/7 virtual health, an onsite fitness center, and many other services. In addition, team members have access to a well-being platform that allows them to earn rewards each quarter by participating in challenges and making healthy decisions.
Values
Accountable
:
Keep commitments and align your actions with others to respond to the needs of team members, members, clients, and Premise Health.
Courageous
:
Have the courage to be open and direct when executing on our mission.
Engaged
:
Engage with team members, members, and clients to ensure we exceed their expectations every day.
Ethical
:
Be honest and ethical in your
actions and always seek results that
are in the best interest of your team
members, members, and clients.
Innovative
:
Constantly seek innovative ways to meet team member, member, and client needs.
Quality-Focused
:
Quality is central to all that we do. Team member actions, member care, and client support are anchored by an unwavering commitment to quality.
Respectful
:
Be gracious, listen, and always assume positive intent.
Awards
Top Workplaces Regional Awards
Company Snapshots