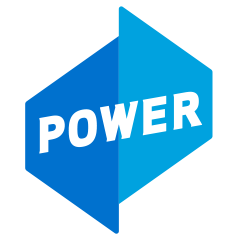 Power Home Remodeling
Power Home Remodeling
Established in 1992, Power Home Remodeling (Power) is the nation's largest, full-service, exterior home remodeler with more than 2,700 employees, 500,000 customers, and $700 million in annual revenue. Headquartered in the Philadelphia region, Power's primary product line includes windows, siding, roofing, doors, solar roofing panels, and attic insulation, providing energy-saving solutions to residents across its operating territories, including: Colorado, Connecticut, Delaware, Florida, Georgia, Indiana, Illinois, Maryland, Massachusetts, Michigan, New Hampshire, New Jersey, New York, North Carolina, Pennsylvania, Tennessee, Texas, Rhode Island and Virginia. A seven–time Inc. 5000 company nationally recognized for its unique workplace culture, Power has been named as the #50 Best Place to Work by Fortune Magazine, a Top Workplace for Millennials by Fortune, and the #18 Best Places to Work by Glassdoor. Our mission is to provide our clients with the industry's highest quality, energy-saving home improvement solutions that will enhance their lives, their homes, and their futures.
Purpose
Power is a dream realization company--believing our purpose is to create positive change in everything we touch--from our customers' homes to our employees' lives to the communities we live and work in.
Mission
As the nation's largest full-service exterior home remodeler, we realize this purpose of creating positive change by being people-first. Our employees and our customers will always come before profit.
Additional Culture Details
Power is a dream realization company — believing its purpose is to create positive change in everything the company touches — from customers' homes to employees' lives to the communities they live and work in. Power realizes this purpose by being people-first. Its employees and customers come before profit and their well-being factors into every business decision. From choosing our next office to open, to launching a veterans initiative that is changing the national dialogue around those who served our country, to developing new tools and systems that support our growing company -- our people drive the business forward, charting our course. This is all while intentionally and organically building our secret weapon: a palpable and infectious corporate culture that has been recognized by Glassdoor, Fortune, Inc. and Entrepreneur magazines—consistently ranking ahead of companies like Google and Facebook in recent years.

Values
Integrity

A natural inclination to be honest; having good intentions; actions guided by morality
Company Snapshots