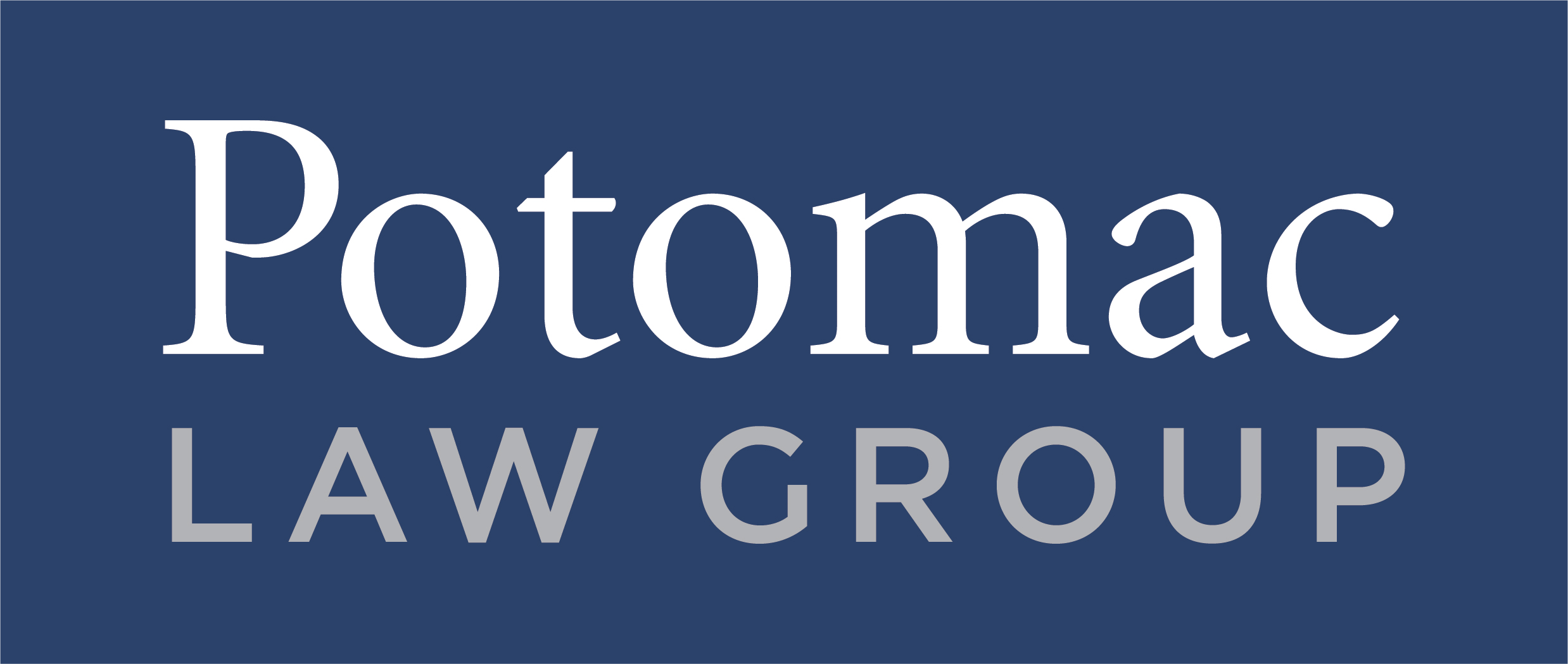 Potomac Law Group
Potomac Law Group
With 115 lawyers in 19 states, DC-headquartered Potomac Law is one of the fastest growing corporate law firms in the country. The firm is built on a simple premise: that companies of all sizes, across all industries, should have access to top-tier legal services without the premium price tag. Our advantageous rates flow from a lower-overhead environment, leveraging technology use and a fully-distributed workforce. This model has proved attractive to recruiting and retaining talent, as our attorneys across the board have outstanding academic credentials and expansive professional experience, with an average of seventeen years at top national firms and/or in-house at major corporations.
Purpose
Our primary goal is to provide clients exactly what they are seeking: sophisticated legal advice from knowledgeable attorneys at attractive rates. At the same time, we have strived to create a more flexible environment in which to practice law, beginning with our full commitment to remote work ten years ago, unusual in the legal industry at the time we began operation. Emphasizing this more lifestyle-friendly work model, our team is best able to deliver excellent client service.
Vision
Our modern business model – novel at the time of our formation in 2011 – eliminates much of the costly overhead and over-staffing traditionally associated with large law firms, allowing us to charge lower rates than BigLaw. Our flexible work environment, including the absence of minimum billing thresholds and origination targets, allows us to attract and retain BigLaw talent, another important driver of the value we deliver to clients.
Mission
Potomac Law is committed to innovation, excellence, and professionalism. Innovation in our continuing focus on improving our operation through better process, billing structures, and training and evaluation systems. Excellence in the professionals we recruit and the manner in which we support them. And professionalism in the way we treat our clients and each other.
Additional Culture Details
Potomac Law understands the importance of a strong, collaborative culture. The firm's Culture Committee hosts frequent online events to bring colleagues together, including regular virtual Happy Hours, Book Club meetings, and "Lunch & Learn" events, among others. Our online Happy Hours feature entertainment, ranging from tea tasting (one of our most popular events) to a Halloween costume party to an interactive competition to "solve an art heist." Other events showcase our professionals' many talents, with piano, guitar, and singing performances and a race car tutorial.

This year, we launched a new initiative, Coffee on the Cloud, to integrate professionals who have joined us during the Covid-era. This program connects colleagues from different corners of the firm (various geographic regions, practice areas, etc.) to meet for a virtual coffee online.

Our unique culture has helped us attract, recruit and retain talented professionals, and has contributed to keeping our attrition rate among the lowest in the legal industry.
Values
Diversity, Equity, and Inclusion

At Potomac Law, diversity, equity, and inclusion are fundamental to the success of our firm. We recognize that a diverse workforce with a wide variety of perspectives will best serve our clients, who differ by industry, geography and culture. Embracing diversity not only brings us all together, it also makes us better at what we do.

We are proud that our firm consists of experienced attorneys with rich and varied backgrounds, knowledge and skills, and believe that those different backgrounds make our firm stronger. We will continue to implement strategies, as well as dedicate our effort to recruit, hire and maintain a diverse workforce.

Potomac Law's diversity data reflects its inclusive environment with a Management Team that is 80% women and 60% diverse.
Company Snapshots