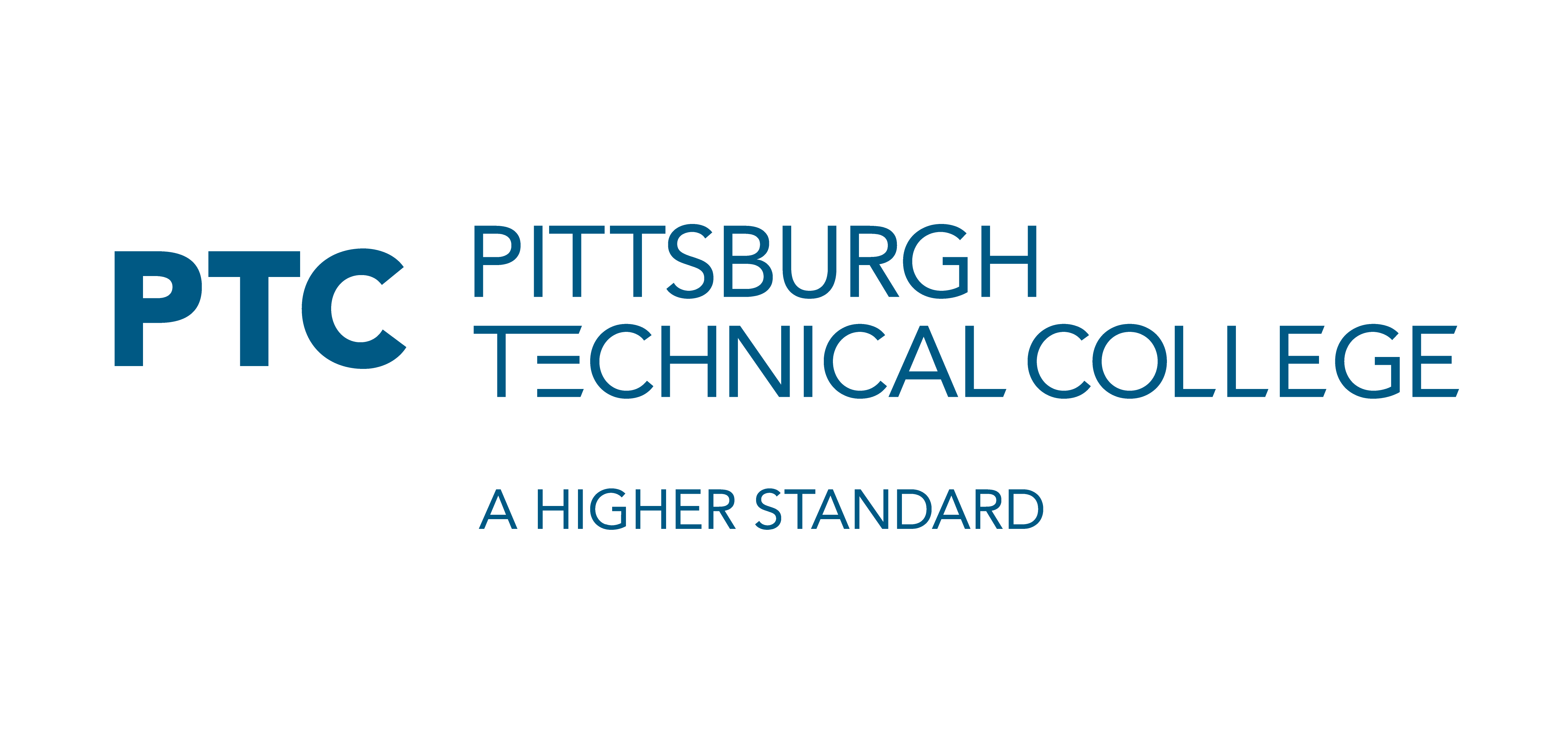 Pittsburgh Technical College
Pittsburgh Technical College
Pittsburgh Technical College prepares students for career success, and we have the numbers to prove it: 100% of PTC's degree-seeking students experience onsite internships or clinical rotations, or employer partnerships in capstone projects, before they graduate. It's this kind of experience that results in consistently high in-field placement rates of greater than 95%.*

Our hallmark is academic excellence to support each and every student's professional and personal journey with online and on ground learning.

Associate and bachelor's degrees and certificates are awarded in more than 30 program areas: Business, Criminal Justice, Culinary Arts, Hospitality, Design, Healthcare, Nursing, Information Systems Technology, Trades Technology, and Energy and Electronics Technology.

PTC is a nonprofit institution and is regionally accredited. Visit us: PTCollege.edu

*Showcases graduates from 2019 classes. Data includes those who were available for work and were offered and/or received career search assistance from 1/1/2019-3/30/2020. Includes full-time, part-time, or freelance positions. Visit ptcollege.edu/employmentstats to learn more.
Purpose
PTC employs caring faculty and staff who focus on student success.
Vision
PTC will become a world-class academic institution, partnering with business and industry to deliver innovative, cutting-edge education that drives student and alumni success, supports the economy, and empowers the well-being of our global community.
Mission
The mission of PTC is to provide a diverse student body with an immersive, academic, career-ready education that supports personal and professional growth while meeting the ever-evolving needs of business, industry, and our global community.
Additional Culture Details
We always strive to do what is right in our efforts to help employees and students learn, grow, and succeed.

Company Snapshots