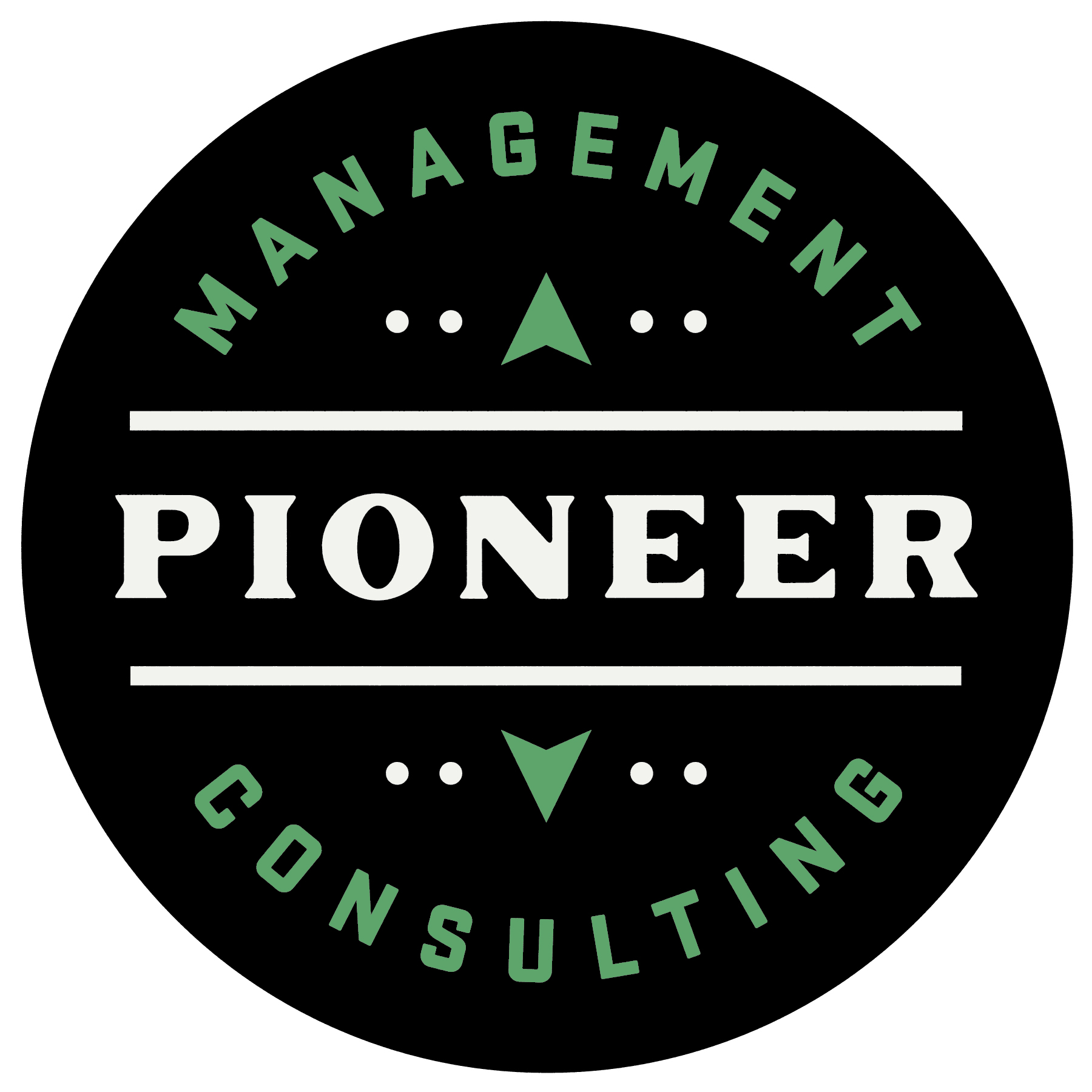 Pioneer Management Consulting
Pioneer Management Consulting
Pioneer, a management consulting firm, was originally founded in 2009 by Brian Westerhaus. Now certified as a women-owned business, Pioneer was also formally recognized in 2022 as a MN Fast 50 awardee. The team now consists of 63 employees and recently added a second office to serve Denver area businesses.
Purpose
Pioneer was founded to serve the companies we admire and offer our clients a fundamentally better experience. Our teams help organizations achieve their most strategic and complex goals by providing four distinct (yet often cross-functional) services, including business strategy, execution, organizational effectiveness, and data & analytics.

We serve mid to enterprise-scale companies in Minnesota and Colorado, regardless of industry, that have complex transformation projects planned or already underway. We apply proven solutions through each of our four disciplines, always with an unwavering focus on execution, results, and positioning our clients for success.
Vision
We are dedicated to creating jobs people love in service to the companies we admire — all to fund the start-ups we believe will drive innovative good in the world.

Furthermore, we believe that businesses have an inherent obligation to give back to their communities. Not only is ours no exception, but we also feel uniquely positioned to advance diversity, equity, and inclusion within the business community by helping entrepreneurs, small businesses, and nonprofits transition from early-stage to growth.
Mission
We are proud to deliver world-class consulting with small-town heart and hustle.
Additional Culture Details
At Pioneer, our diverse team of moms, dads, coaches, fishermen, investors, dog lovers, micro-brewers, and pursuers of African politics has found community among others who are eager to do amazing work.

People are the heart of our business, and our culture puts them first, always. Not only is individuality encouraged, supported, and celebrated within our organization, but we actively help our team members move their careers forward and provide them with opportunities to make a difference in causes that speak to them.
Values
Humble

We serve our clients behind the scenes with talented, good, kind people.
Company Snapshots