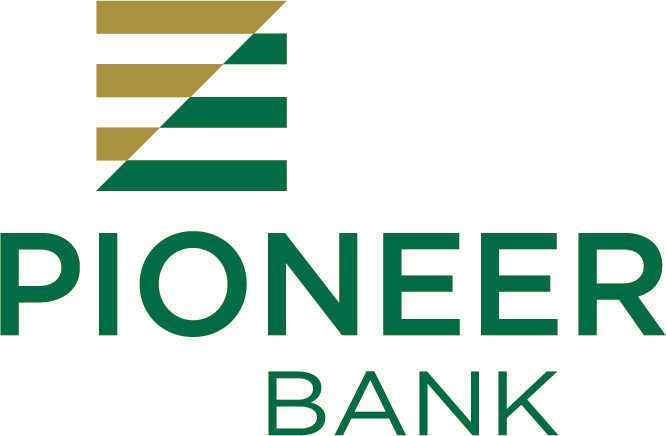 Pioneer Bank
Pioneer Bank
Pioneer Bank is dedicated to being the leading financial institution for the communities we serve. We go above and beyond to offer a better banking experience because our customers are at the heart of everything we do. Personalized customer service is delivered by employees who are fellow community members and are committed to excellence. Our high standard of service is equally matched by our commitment to exceptional financial products and services. Our team delivers valuable expertise to earn our customers' business time and time again.
Mission
To provide the maximum return on investment to our shareholders through our commitment to superior
customer service in the delivery of innovative financial products and services pertinent to the needs of
each associate of Pioneer Bank.
Additional Culture Details
Employees embody a culture of teamwork through authentic and genuine communication with each other and a united focus on results. That culture, while built and reinforced within the bank, has far-reaching effects outside the bank. Each year over 120 community organizations benefit from staff volunteer hours and financial support. That culture is built on providing extra value in each relationship and is carried forward from community involvement to exceeding customer expectations with each interaction. Customer responses to a 20 customer satisfaction survey indicated that 95% of customers would refer Pioneer Bank to their friends, over 99% consider Pioneer Bank staff to be professional and courteous and over 95% feel confident bringing their financial questions to their banker.

Pioneer Bank's culture continues to excel along with employee engagement. Successes are celebrated and employees are 100% accountable for their actions and results.
Values
Add Value to every Relationship

Be wildly committed to every customer's success and satisfaction. Take ownership for and be passionate about creating a great experience for our customers. Understand and live by all
moments of truth and service standards/procedures and apply those standards to internal as well as external customers. Seek to build trusting relationships by providing valuable knowledge and advice. Gain customer trust by earning it and by being worth it.