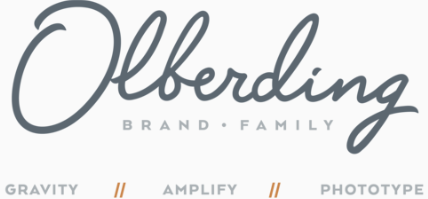 Olberding Brand Family
Olberding Brand Family
Founded in 1919 as Phototype and recently rebranded as the Olberding Brand Family, we are a family company focused on delivering the highest quality and service in the graphics management industry. As our tagline says, "We Design, Optimize and Protect Brands". Our clients are primarily consumer products companies and printers and we help them by delivering a broad range of services from brand strategy and packaging design, to adaptive design across various print and digital platforms, all the way to color management and the production of printing plates. With our world headquarters located in Cincinnati, we have over 400 employees throughout the United States and Europe.
Vision
Olberding Brand Family….superior branded visual and graphic execution made easy
Mission
At Olberding Brand Family we Design, Optimize and Protect brands and have a myriad of world class capabilities that allow us to execute this mission. We seek to engulf ourselves in your culture, your processes and your brands so that we can know what you want and how you want it done. We want to remove the burden of timely, accurate and on point brand execution.
Additional Culture Details
The company is growing and changing every day. Employees are an integral part of the success. Our Leadership knows this and live it every day in their actions. Goals of the company are shared at every level and the President regularly shares company's successes, opportunities expressed by clients, losses, financial standing, etc.

As individuals, we are not only employees of Olberding Brand Family, but we are mothers, fathers, sisters, brothers, daughters, sons, etc. When we face personal challenges, our employees rally together like family and the theme was "we'll get through this together and what can I do to help". Every unfortunate situation gives us the opportunity to lean on each other and evaluate what is important to us, both personally and professionally.

Part of our 'people first' culture involves ensuring our employees have the tools they need to be successful. We invest regularly in the latest technologies and our physical environment. Our VP of Human Resources is empowered to make decisions relating to the needs and wants of our staff. We have regular company-sponsored lunch events on the last Friday of every month. Our strong focus on the health & welfare of our employees, which is demonstrated by the regular events, hosted onsite.
Values
Passion

Exhibits boundless enthusiasm to serve our clients, our company and each other, resulting in unparalleled client experience
Company Snapshots