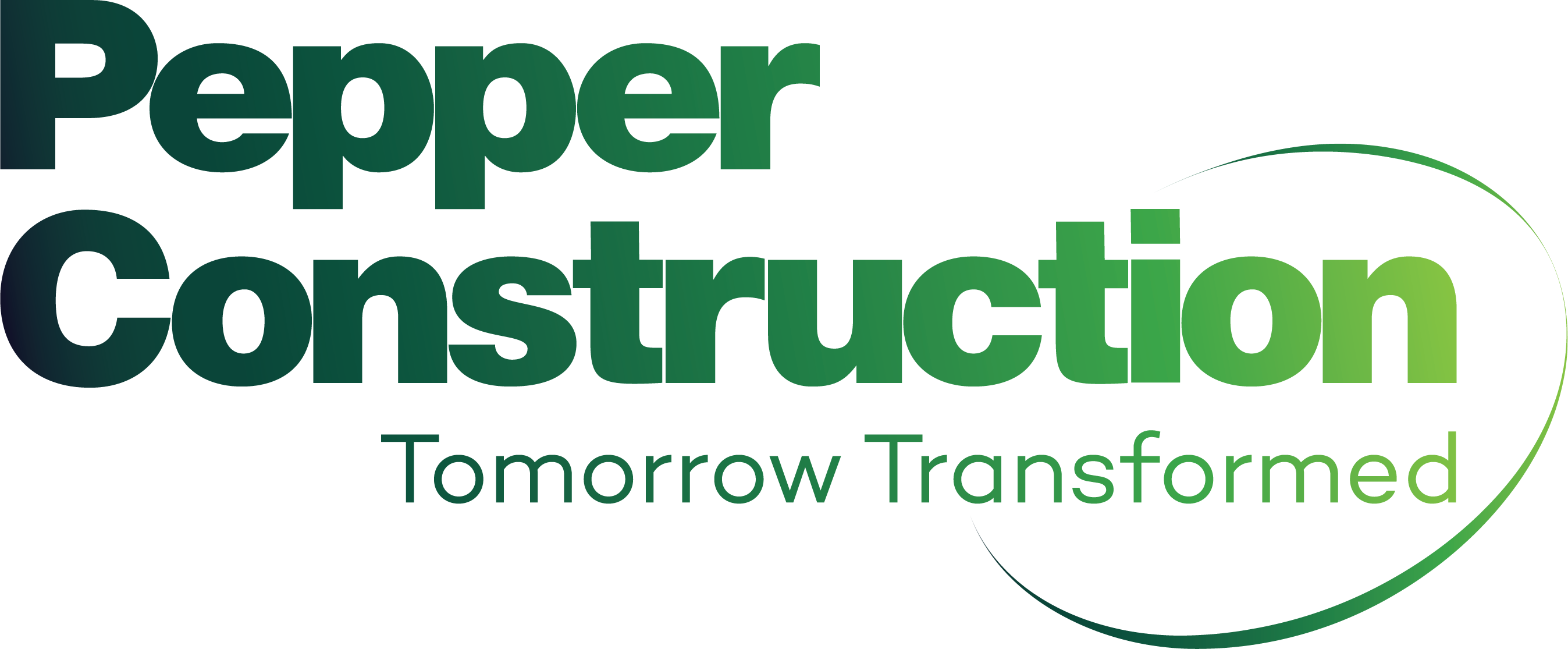 Pepper Construction Company
Pepper Construction Company
Pepper Construction is a general contractor and construction management firm. Our in-depth understanding of construction and commitment to the end user positions us as an industry leader. Beyond buildings, we focus on building relationships, listening and learning our customers' needs, culture and vision.

Since 1927, customers across the Midwest have relied on Pepper to build a broad variety of deliverables including healthcare, education, commercial offices and interiors, hospitality, data centers and specialized landmark renovation projects. We become an integrated member of the construction team, providing solid counsel on constructability, a dependable budget, proactive solutions that preserve the schedule, and the best ways to leverage tools like BIM and LEAN principles. Construction is our business, but it's not business as usual.
Purpose
Pepper's approach starts internally with our culture. It is exhibited on our job sites and extends beyond our projects to developing trusted partnerships with our clients, designers and trade contractors. Our objective is to establish an environment that encourages transparency, open communication and collaboration, where everyone on the team is each other's advocate. We do this by involving the right people and listening to each others' ideas.
When it comes to your project, our services are delivered under one plan, one model and one integrated team. Why? Over the years, we have learned that success depends not only on the services we offer but also in how they are delivered. We want to provide you with solutions that go beyond single projects to lifecycle and total-cost-of-ownership analysis, productivity planning, better safety performance and high performing buildings
Vision
We believe building performance impacts human performance and that the future of construction is sustainable, resilient and high-performing buildings. This belief drives us to explore new technologies and methods that support the visions of our clients and positively impact the communities in which we live, work and play. That means finding ways to build smarter and cleaner and encouraging the use of healthy materials and efficient systems - so through our work today we see tomorrow transformed.
Mission
Our mission is simple, and it's lived out every day through our values. Our mission is to continuously improve people's quality of life through the built world.
Additional Culture Details
A culture isn't just expressed; it's experienced.
At Pepper, we foster an environment where our work has meaning - not just for ourselves but also for the world around us. It motivates us to learn new skills, look for uncommon solutions and push the limits of technology. It causes us to pause and appreciate the lighter side of life. And it makes us want to volunteer, give back and take action when we see others in need. That's why we openly support the many causes that are important to our people and to our clients - because we believe that being a catalyst for our industry requires a spark from within.
Values
Safety

At home, at work and in between – the safety of everyone is our first priority. Be present.
Company Snapshots