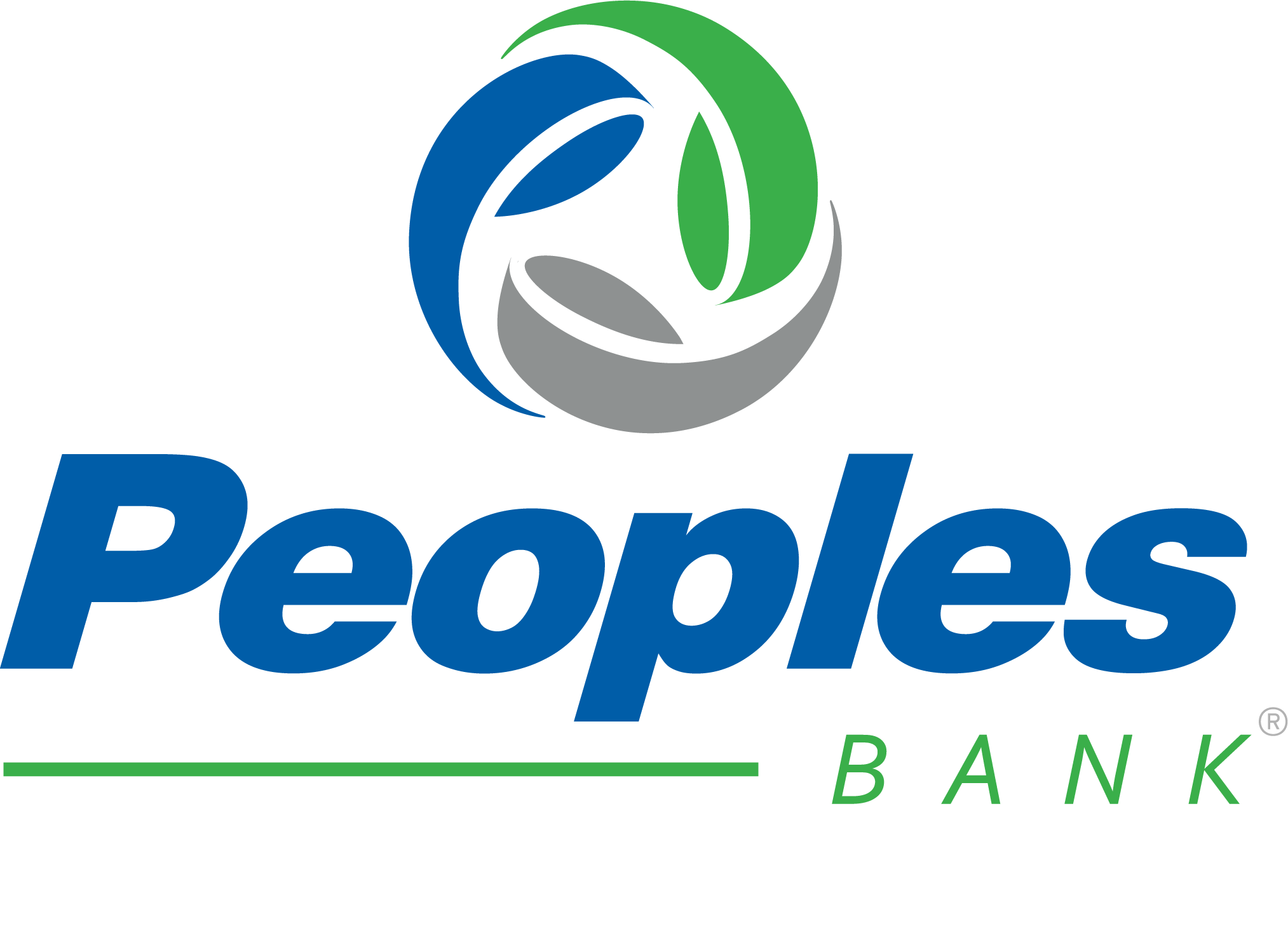 Peoples Bank
Peoples Bank
Peoples Bancorp Inc. ("Peoples",Nasdaq: PEBO) is a diversified financial services holding company that makes available a complete line of banking, trust and investment, insurance, premium financing and equipment leasing solutions through its subsidiaries. Peoples has been headquartered in Marietta, Ohio since 1902. Peoples had $7.3 billion in total assets and 130 locations as of March 31, 2023, including 113 full-service bank branches in Ohio, West Virginia, Kentucky, Virginia, Washington D.C. and Maryland. Peoples' vision is to be the Best Community Bank in America.

Peoples is a member of the Russell 3000 index of U.S. publicly-traded companies. Peoples offers services through Peoples Bank (which includes the divisions of Peoples Investment Services, Peoples Premium Finance and North Star Leasing), Peoples Insurance Agency, LLC and Vantage Financial, LLC.
Purpose
Clients' first choice for financial services.
Meaningful impact on our communities.
Great place to work.
Commitment to superior shareholder returns.
Vision
To be the Best Community Bank in America
Additional Culture Details
"Working Together, Building Success" is our tag line and our way of life. Last year, we celebrated our 120th anniversary with 120 Acts of Kindness. Over the course of 2022, we saw tangible impacts made across our communities through our associates and greater PEBO family. This year, we want to continue that impact in our communities by showing the many different ways we are #PositivelyPEBO.

Peoples Bank has won a Top Workplace USA Award in 2022 and 2023! Peoples Bank also was named to the Best Banks to Work For list by American Banker in 2021 and 2022. Peoples Bank has also been recognized by Newsweek as one of America's Best Banks 2023 and recognized by Forbes as a Best-In-State Bank in 2020 and 2021.
Values
Peoples Bank Employee Promise Circle

Our promise CIRCLE embodies values that strengthen relationships. Clients First. Integrity Always. Respect For All. Commitment to Community. Lead the Way. Excellence in Everything.
Employees
1,500 US Employees
We're Hiring!
What employees are saying
Peoples is a great place to work. Everyone I interact with lives the culture, its not just words on a page. The Executive Management team is available and are all open to feedback, thoughts and ideas.
I am part of a family unit that respects each other and takes care of each other.
I am trusted to perform my responsibilities remotely and have excellent team mates and a wonderful manager.
Peoples is a fantastic place to make a difference. The culture is dynamic and responsive. When we identify a need to do better, we do just that in a collaborative manner.
I have an opportunity to learn new things and develop ideas into projects into action plans. I feel valued and listened to.
I love to help others and being on the front line I am able to develop relationships with the customers.
I feel respected in the skills and knowledge that I bring to my co-workers and the Bank.
I get to come to work everyday and not feel over whelmed, being able to leave work at work when going home is great.
Peoples Bank is a land of opportunity. You have the equipment and cooperation to achieve. The people from the CEO down sets the standards for a great culture.
When I wake up I want to go to work.
Company Snapshots