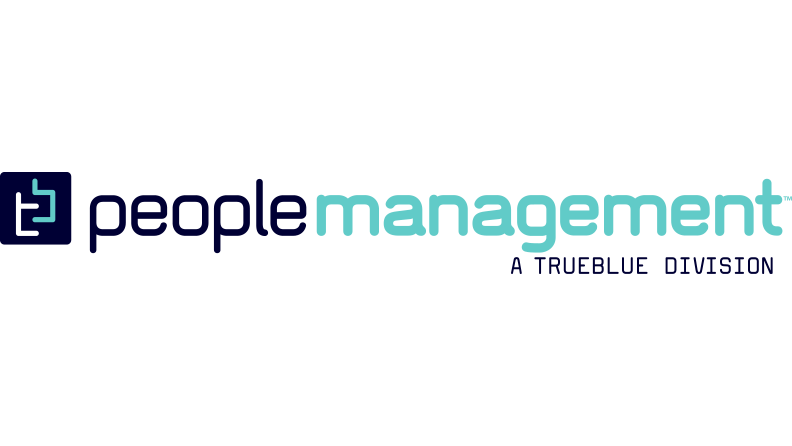 PeopleManagement
PeopleManagement
PeopleManagement is TrueBlue's workforce management division, which specializes in on-site and contingent workforces. Across three staffing businesses—Centerline, SIMOS, and Staff Management | SMX—PeopleManagement combines innovative, technology-based solutions with workforce strategy to help bridge talent gaps and prepare tomorrow's supply chain talent for the future. From manufacturing and fulfillment to distribution and transportation, PeopleManagement connects Fortune 1000 supply chain companies with hundreds of thousands of workers, helping companies meet workers where they are and how they want to work, whether they are looking for part-time, temporary or full-time work.
Purpose
WE CONNECT PEOPLE AND WORK
As part of TrueBlue, PeopleManagement is committed to putting people to work and helping change lives. Whether our client is a small business on Main Street or a Fortune 500 company, we work equally hard to find the people to help them be successful.
Vision
OUR VISION
The way the world works has changed dramatically over the past quarter century. Across the globe, the key challenge is finding the right talent to do the job. That's why we have also changed by broadening our specialized service offerings, reaching more markets, and offering greater technology and innovation that works to the benefit of our clients and workers.
Values
Be optimistic

We believe there is a solution to every problem. By being innovative and working together, we can find new ways to get results.