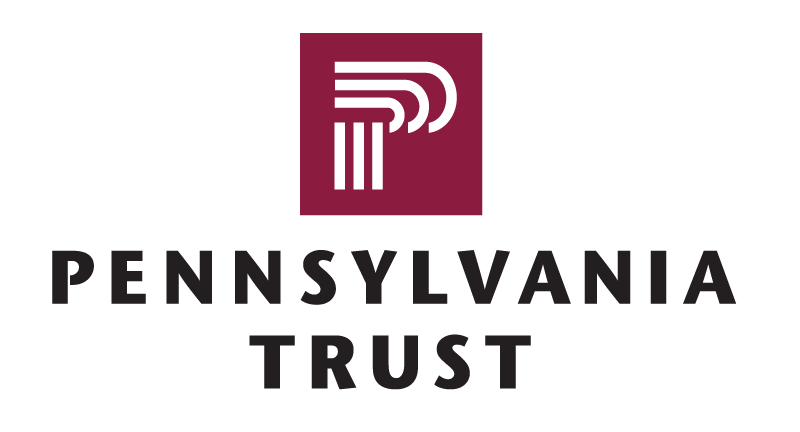 Pennsylvania Trust
Pennsylvania Trust
For over 30 years, Pennsylvania Trust has been helping individuals, families, and nonprofit organizations preserve and grow their wealth. Supported by leading-edge technology, our expert professionals provide integrated and tailored investment, financial planning, tax, trust, estate, and philanthropic solutions that make our clients' lives easier, giving them peace of mind and contributing to their overall well-being. Our highly experienced team is responsible for the management and administration of over $4 billion of assets.
Purpose
""Pennsylvania Trust is grounded in the strong belief that the Company serves the broad and important purpose of materially contributing to our clients' well-being. We work continuously to help our clients achieve their life goals, and in so doing seek to provide them with financial security, comfort and confidence, as well as peace of mind.
Mission
Pennsylvania Trust is committed to conducting all our relationships with integrity and to maintain the highest ethical standards; provide outstanding professional and personalized services; produce investment results consistent with client objectives; and retain exceptionally skilled individuals to serve our clients' best interests.
Additional Culture Details
The unique culture of the firm has two broad themes: one of preserving, protecting, and growing the assets of our clients; and an attitude of stewardship as an outgrowth of collaboration and partnership with clients and colleagues. Pennsylvania Trust has become a preferred destination for some of the industry's most talented and respected investment and wealth management professionals, giving us unparalleled depth and organizational expertise to serve individuals, families, and institutions. With this unrivaled team, Pennsylvania Trust has always been, and continues to be, relentlessly focused on the best interests of our clients.
Company Snapshots